A New Idea in Information Technology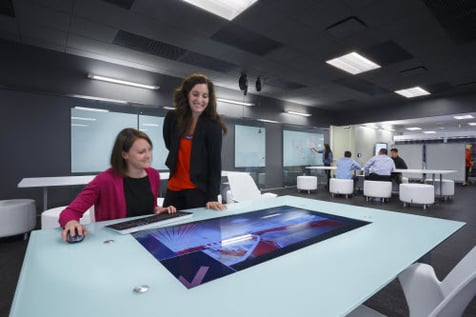 Design is an inherently interactive and dynamic process. In order for the design of a project to be successful, a collaborative team must efficiently problem solve and execute solutions to create real sustainability.
Frequent interactions with other team members during the design phase necessitates a strong, collaborative relationship in which continuous design document input is garnered from every member of the project team. For more than 25 years, LPA has been an integrated design firm that has grown to include architects, landscape architects, engineers and interior designers. This model of design has inspired the technology team at LPA to create their own new innovative way of looking at the design process and integrated technology support.
Typically, there are two or three different departments that technology support team members belong to. These departments are Information Technology (IT), Information Systems (IS) and in design firms such as LPA, Design Technology (DT).
The IS department is tasked with the corporation's systems; servers, network, VPN and the overall safety and welfare of the enterprise.
The IT department, on the other hand, takes care of applications that we use to get our work done. These are the guys we talk to and get our problems solved, to get software installed.
These two departments usually work in silos—that is they work on different parts of the systems and rarely, if ever, work together without a project. In smaller firms you may have one or both of these department outsourced.
T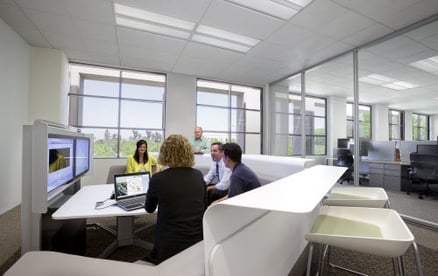 he Architecture, Engineering and Construction (AEC) industry is very different. There is complex software that is used and a normal IS department may not know the ins and outs of that software. That's where typically a DT department comes in to play. This department often includes an experienced architect, engineer or draftsperson who decided to take their career path in a different direction. These gurus know both the business that is AEC and they know the ins and outs of the special software that is used. In some cases, they may know computer and network hardware and software, as well.
As LPA continues to evolve as an integrated design firm, we're always looking at how other groups or departments within the firm can be more integrated. This is how Inspire Design (ID) was invented. Instead of three distinct departments, each doing different tasks, LPA decided that combining these efforts into one cohesive unit is better not only for the company and its designers, but also for the ID team.
Instead of working in silos, ID works together to solve a problem. We listen to designer's needs and offer our expertise where it best fits. Together, we make ID a well-coordinated department and, by extension, a more efficient design firm. It's a true collaborative process.
What inspired us to name the combined IT/IS/DT departments Inspire Design? "ITISDT" simply does not roll off the tongue. We decided to name our department what we hope to do: inspire designers. Inspire Design is much more than a new name; it is a different way to do business. Much like an integrated design firm, there is one place to ask questions and get solutions. The team works together to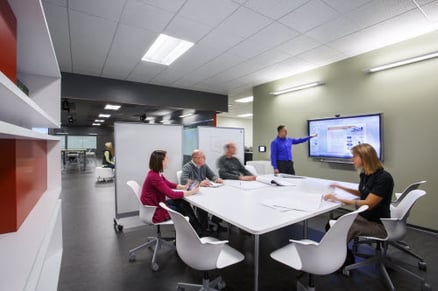 solve the problem.
We consider our fellow designers and clients. If we don't know the answer, we figure it out together. There is no shame in learning, but there is shame in not sharing what you learned.
One of the ways our ID group partners with LPA designers is by hosting regular Building Information Model (BIM) training workshops. These workshops started out as a meeting in a conference room, where we shared our knowledge about creating a BIM. Over time, we have evolved and changed our approach. As our designers start learning more about the process, we no longer need to have a two-hour meeting on the fundamentals of the BIM process. Instead, we concentrate on how we can help make the process smoother. The meetings are becoming more of a jam session, where everyone has valuable input, and together make the process smoother.
With the ever-changing technology of today, there is also evolving methods of doing business. Just how LPA's integrated design process is making our projects more efficient, Inspire Design is helping LPA's designers use their design tools more proficiently, thus attributing to the efficiency of the project. After being in the IT/IS/DT business for many years, this is a welcome and long overdue change to the process.
Bill Debevc, MSCE, is an Analyst Programmer at LPA. He is an information technology professional specializing in programming and analyzing the business needs for LPA. He holds top certifications from Microsoft and Autodesk and is actively involved in all aspects of information technology, programming and fostering success.