Two Projects Take the Win at NIRSA 2016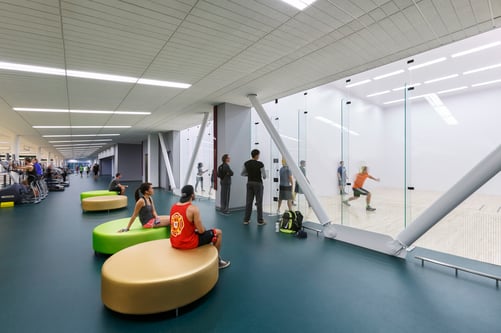 Earlier this month, leaders in collegiate recreation gathered in Orlando, Florida, for the 2016 National Intramural Recreation Sports Association (NIRSA) conference. This conference is by far my favorite to attend each year because many of the attendees are students, and their enthusiasm and excitement make for a very fun and energetic atmosphere.
Educators, students and designers gathered to learn about the latest in sport and recreation design and to celebrate outstanding student-centered design. A few select projects were identified as design awards winners. A national NIRSA award is one of the most prestigious awards that can be bestowed on a project, and this year LPA was recognized for two projects.
The California State University, Northridge (CSUN), Wellness Center and the Cal Poly Pomona Student Recreation Center couldn't be more different from one another in everything from size to scope, yet both demonstrate the immense value for students on two higher education campuses.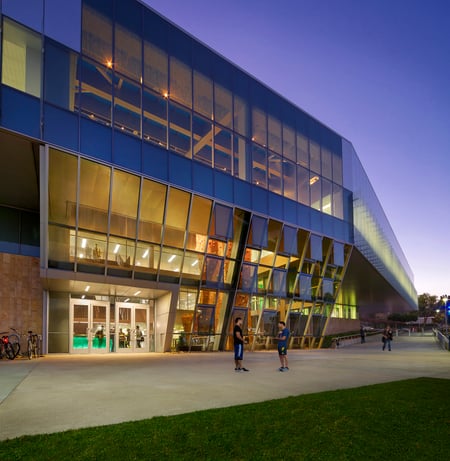 Located on the campus of Cal Poly Pomona in Los Angeles County, the Bronco Recreation and Intramural Complex (BRIC) is the hub of student life on the primarily commuter campus.
Completed in October 2014 and funded entirely by student fees.
The 120,000-square-foot recreation center is the main campus recreational facility.
Includes an aquatic center, a three-story multisport facility, weight and fitness areas, raquetball courts and a 51-foot rock climbing wall.
High-performance, LEED Gold certified building.
Jurors commented, "The committee appreciated the thoughtful design and placement of the BRIC which connects the various aspects of student life and has created a significant impact on recreation involvement. Considerable time and energy was spent on the architectural and sustainable features of the building which creatively took into account the climate and natural elements surrounding campus."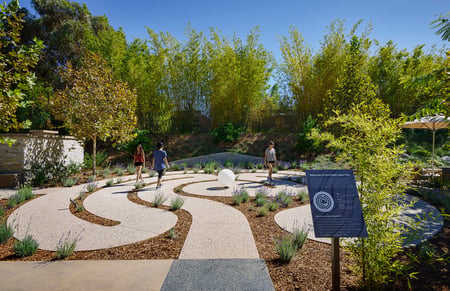 Located in the nearby city of Northridge, the CSUN Oasis Wellness Center was created to contribute to student success and retention, while enhancing the student life experience.
Completed in September 2015.
Complements the Student Recreation Center in fulfilling the quality of fitness, health and wellness for the entire campus community.
Serves CSUN's 42,000 students in reducing stress and improving productivity and well-being.
A 5,800-square-foot facility that includes a relaxation room with nap pods, private nutrition and wellness counseling rooms, resource center, indoor and outdoor open lounge and labyrinth.
Jurors said, "The CSUN Oasis Wellness Center is a comprehensive and unique facility. The aesthetic and architectural features connect to the natural surroundings, speak to the various dimensions of wellness and effortlessly lead users to the intended purpose of the facility."
Steve Flanagan joined LPA in 1994 and has more than 30 years of experience. Twenty two of those years have been dedicated to the design and construction of educational and sport and recreation projects. He is currently the Managing Director of the Higher Education Group and Sport and Recreation practice.