The Road to Integrated Design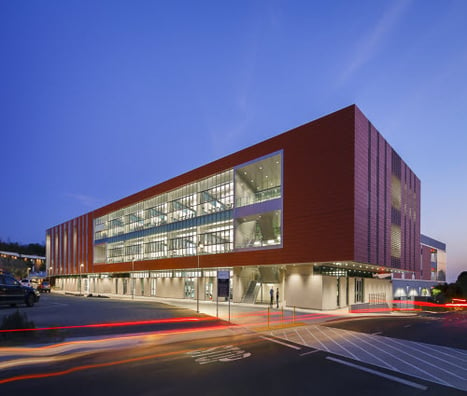 In this our 50th anniversary year and after eight years of being a fully integrated design firm with in-house services of structural, civil and MEP engineering, I thought a few observations about how that process has impacted our firm might be of interest.
Leaving the Traditional Model
The practice of hiring outside consultants that are cobbled together for an individual project has been the norm in the A & E industry and has been unfazed by the recent, rapid changes in technology and construction methods. This model inherently sets up teams to be inefficient, poorly coordinated and leaves little room for collaboration between disciplines. When we started the journey of becoming an integrated firm, we believed that close teamwork between architects and engineers would make us a better sustainable design firm and benefit our clients. Many features of a sustainable design project—like stormwater management and mechanical systems design—are not architecturally focused but are critical to a truly holistic sustainable project. This was the primary reason we wanted to change the firm from the traditional architectural practice into an integrated model. What we also found was this new model also created a better process.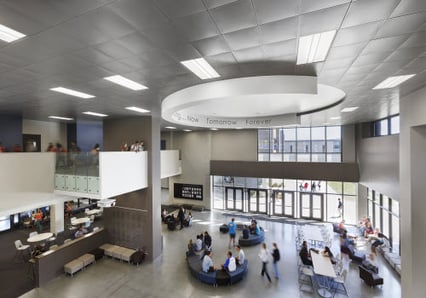 Doing More with Less
Our new process has made us a better sustainable firm. LPA's integrated services has resulted in our firm achieving energy and water savings that have added to our clients' bottom lines. While seeing that goal come true has been rewarding, there was an unexpected change in the firm that has been even more powerful and transformative. The introduction of all disciplines as true partners—not consultants—in the design process has completely changed the firm's approach and therefore the results with projects that are truly doing more with less.
• In 2013 and 2014, LPA was recognized with 30 AIA national, state and component design awards, in addition to 20 awards from major industry organizations. LPA received national awards from the AIA Committee on Architecture for Education (CAE) in 2013, 2014 and 2015—the only firm in the country to do so.
• For those same two years, our projects averaged 25 percent below the energy use limits of California's Title-24, the strictest energy code in the country. Our participation in the statewide Savings by Design (SBD) incentive program realized more than $1,100,000 in design incentives for our owners for more energy efficient project features.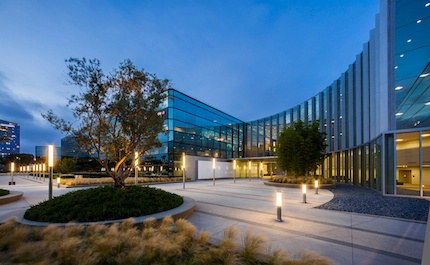 One Project at a Time
I am often asked in interviews or project meetings, "I can understand how it's better for your firm, but how is this integrated process better for me as the client?"
Given contract requirements, litigation in the construction industry and fighting years of entrenched thinking it would be easier for us to be like everybody else in our industry, but that is not what's best for our clients and their projects. What is happening in all realms of Corporate America—where there is a restructuring effort focused on teaming and collaboration—should be a model for the A & E industry, as well. Having seen the results of this transformation over the last eight years, we are even more committed to the idea that an integrated approach is what is best for our clients and their projects. We are proving that everyday, one project at a time. We are excited about the opportunities we have before us, and what the next 50 years will bring.
Dan Heinfeld, FAIA, LEED AP BD+C and President of LPA Inc., leads the design direction of the firm and has done so for more than 30 years. As a pioneer in the sustainable building movement Heinfeld is passionate about sustainability and its importance in the process of informed design. More than 600 major design awards attest to the firms's commitment to design excellence. LPA provides services in architecture, sustainability, planning, interior design, landscape architecture, engineering and graphics.