The Long and Winding Road to Becoming an Architect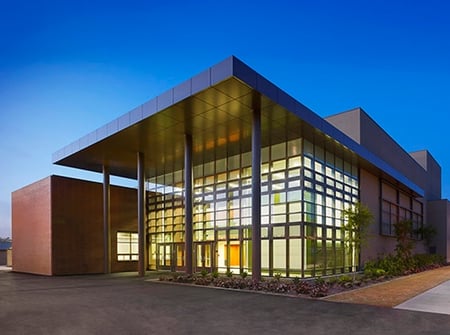 This story is about a journey that has taken more than half my lifetime to traverse. Last month, I officially became an architect licensed to practice architecture in the state of California. This is a tremendous burden off my shoulders and a definite source of pride. Now—after eight exams, three years of internships, five years of college and nearly eight years of real-life job experience at LPA—I can formally call myself an architect.
My journey began during high school, in tenth grade. My fellow students and I were assigned research reports on various careers, and by chance, I was given architecture. This meant I had to interview an architect and learn what he did regularly, the positives and negatives about the job and what he had to do to become an architect. Fortunately, my cousin's good friend was an architect, so I conducted a couple of interviews, wrote and presented my report and continued on with school.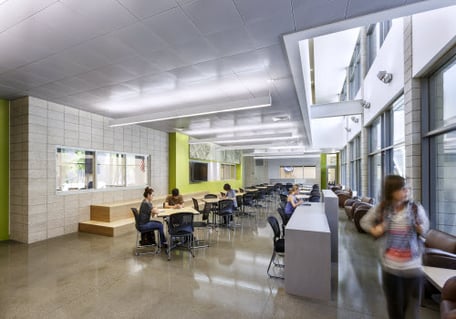 Two years down the line, while applying to college and thinking about what major to pursue, my mind returned to architecture. I had always had an interest in it (not just because I enjoyed playing with Legos) and somewhat of an innate understanding of the crafting of space. Although I was aware of the trials and tribulations that come with this profession, architecture remained one of the few things I could imagine doing for the rest of my life. I sought out universities with strong architecture programs and ultimately wound up at the University of Southern California (USC).
As with any program at a distinguished school, USC's five-year architecture major was intense and taxing. Long nights and demanding deadlines were common. Tough critiques, hefty classes and endless drawings and models were routine. Yet, I was not deterred. After five grueling years, I graduated from the USC School of Architecture, degree in hand and job offer secured from LPA.
It's recommended that young designers start studying for their licensing exams as early as possible, because life grows more complicated and inevitable future milestones such as marriage and family make studying even more difficult. Plus, those fresh out of school are still accustomed to the scholastic mode, which becomes more of a struggle the further removed from college people become.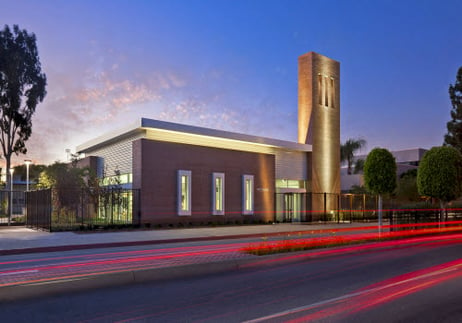 Well, I didn't quite listen. Freed from the reigns of homework and earning full-time income for the first time in my life, I sought out new activities, reserved my weekends for an expanded social life and put the books on the back burner. It wasn't until a few years into my work at LPA that I finally checked out a study guide from our office library. Even then, test preparation was sporadic. I would study, then run into a period of busy work and short deadlines requiring overtime, forget the content I had study and need to start over. It wasn't until a couple of years ago—nearly six years since I had graduated—that I finally hunkered down, mentally switched licensure to a priority and decided to finally get that architect's license.
At first it was a struggle to slide back into studying, especially while working full-time. But with renewed determination, I expediently completed my licensing tasks:
+ Passing all seven Architectural Registration Exams.
+ Completing the Intern Development Program credits I had outstanding.
+ Following up with the National Council of Architectural Registration Boards (NCARB) and the California Architects Board to ensure all paperwork was processed.
+ Joining a study group in Irvine consisting of fellow almost-architects seeking a communal setting to help structure and counsel their preparation for the California Supplemental Exam (CSE).
And this past May, just before my birthday, I took the dreaded CSE... and passed.
If this blog post has seemed a little exhausting, it's because my journey has been a long one. And though I reached my goal a little later than my original target, I feel proud to have accomplished it. While I was studying, friends asked me what was my motivation to get my license. Did I expect a raise? A promotion? Did I want to start my own business? The answer, really, was none of those. The biggest driving factor was to finally be able to call myself an architect. No more explaining how I was an architect, but not legally, because I didn't have a license. If someone asked me what I did, I could say, without qualms or qualifications: Architect.
This is the path I set upon when I was 15. It continued through five enlightening years in college. It has motivated me through my time I've spent at LPA, growing, learning from wonderful and bountiful mentors and accepting new responsibilities. Accomplishing that objective feels incredibly gratifying. I certainly recommend it for all young designers. The road is not always smooth, but it is definitely worth the trip.
Albert Lam is an Architect at LPA Inc. He is a LEED accredited professional who specializes in the design and implementation of K-12 schools.