Service Spotlight: Lighting Design with Rebecca Ceballos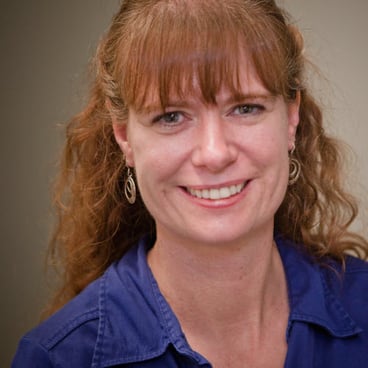 As part of a continuing series on this blog, we'll take a look at members from each of our services to highlight LPA's integrated design process and showcase our commitment to sustainable design.
This month, we sat down with lighting designer, Rebecca Ceballos, to discuss the importance of lighting in the overall design process and the details behind her favorite project.
Q: How long have you worked at LPA?
A: Three years. Before joining LPA, I designed lighting and interiors for large, multi-discipline firm up in LA. Prior to that, I worked with a local lighting consulting firm for a short period of time. I have two years of theatrical lighting experience from college, but quickly realized that I didn't care much for actors and directors so I switched to interior architecture. Eventually I migrated back to lighting design, because I love it so much.
Q: How does sustainable lighting impact the overall design solution?
A: There's so much technology out there; new technology that's truly exciting in the lighting industry, so much of which is driven by sustainable design. Title-24 pushes us to design very efficiently, creatively and effectively. Typically, a well-crafted lighting design is comprised of "layers" of light—accent, ambient and decorative. Nowadays, our decorative lights often have to be the ambient. We can't supplement that because Title-24 pushing us. Sometimes our accent lighting must be limited to select areas, where it's going to be most visible. So the new energy codes certainly direct our design, but challenge us as to how to provide the right lighting for the environment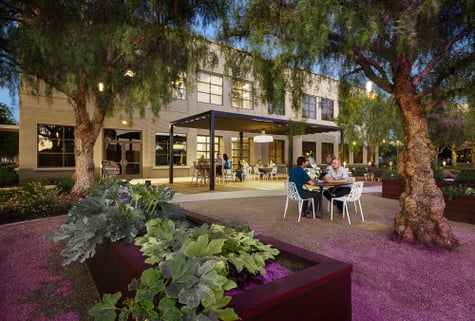 Q: Why do you think it's valuable to work at an integrated design firm?
A: When we design lighting, we help create environments. The interior is one layer. The architecture is another. Lighting design just combines it all together. It's half art and half science. I find working in an integrated firm very beneficial. For instance, I can walk over to interiors and ask what the finish is on a wall and as a team we can inform the space with the appropriate efficient lighting.
As an example of the benefits of an integrated process, in 2015, 91 percent of our interior projects met the AIA 2030 Challenge for interior project which requires reductions in Lighting Power Density (LPD) by 25 percent or better from ASHRAE 90.1. I really don't believe LPA would be achieving those kinds of metrics in sustainable lighting if we were not an integrated firm.
Working in this collaborative environment significantly benefits the design process, and ultimately the project as a whole.
Q: What does a day in the life of Rebeca Ceballos look like?
A: Most days I have a plan of what I need to work on, but then I get pushed and pulled in many different directions, which is great. I'm here as a resource and want people to feel comfortable coming up to me and saying, "I'm thinking about this detail for this fixture. What do you think?" Those are actually the highlights of my day because I can just design for a little bit, as opposed to getting immersed in documentation.
It's certainly fast paced. Right now, I have about 20 to 30 active projects on my plate. And they're all in different stages.
After work I go home and hang out with my husband, Johnny, and dachshund, Winston.
Q: What's the most interesting project you've worked on and what did it entail?
A: If I had to choose, it would probably be the San Diego Trolley Station. That project was a rare 'lighting only' project, which is awesome. It started out as a simple retrofit. We were tasked with improving the overall light level from a security standpoint, as well as reducing maintenance. But we took it one step further, adding colored lighting along with 25 or 30 preset static and dynamic scenes, to revitalize the downtown area, by adding an element of pop and color to connect with the community. For example, if there's a Padre's game they can que a scene with the colors of orange and blue. We even created a scene for the infamous Comic-Con. The whole system was designed to connect with the community, which is exciting.
Sustainability speaking, we reduced energy consumption by 74 percent. We used a mix of metal halide and LED lighting sources, but the metal halide has a 20,000-hour lamp life, which was a big improvement for maintenance, and then there's the LED lighting, which has a lamp life between 75,000 and 100,000 hours.
Q: How does lighting design impact the built environment?
A: Lighting impacts the environment and people in so many different ways. Essentially, the way we experience light depends on our eye, the color of the object, and the source that's lighting it. If the light source doesn't produce a full color spectrum, no matter how carefully an interior designer selects a particular color, if it doesn't have the right light you won't be able to see it. So you might have this beautiful layout palette, and if the source produces light primarily in the red spectrum—even if the color is blue, it's going to come out red.
With lighting, there really isn't a steadfast rule on how to do anything. How you light a space that compliments the architectural elements in the space is the creativity part and why being an integrated firm is exciting. The best results are when all the disciplines work together to create a cohesive environment.