Q&A: Meet the Leader of LPA Dallas
With nearly 30 years of experience and a passion for educational design, Craig Drone is Principal of our new LPA Dallas office. Get to know our newest leader as he shares his plans for Dallas, the future of learning environments and adjusting to home life as an empty-nester by honing his golf skills.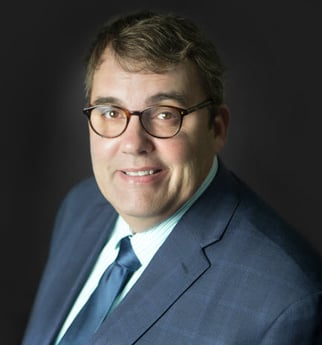 Q: How do you feel about leading the launch of LPA's new Dallas office?
A: I am ecstatic about leading the launch of the new Dallas office. I really believe that LPA can have a huge impact on the course of school design in the Dallas area, and this is important to me personally and professionally. When you consider the depth of knowledge found in our company regarding educational philosophies and methodologies, the integrated design team approach of our process, and the depth of our knowledge regarding sustainability, we are bringing a new level of thinking to the educational environment to the Dallas area. The largest part of my career has been spent serving education market projects, but I honestly believe that the kind of thinking we bring to the table will be of interest and valued by all market sectors we serve.
Q: Why are you passionate about educational design?
A: After taking a position at a firm who only did education work in January 1999, I fell in love with the work of the education market—it grabs your heart. To me, it is the most impactful and meaningful work one can do as an architect. When I slow down to think about the number of lives that a school facility can touch and impact over the course of that facility's life, it's hard to fathom that number of folks. Education facilities that support the education deliver methods, provide safe and healthy environments, and inspire the community, can impact tens of thousands of people over a 50-year life span. Also, the people you get the opportunity to work with in education are simply the best. They are the kindest, most dedicated, and purposeful people that you would ever want to meet. It's great to get the chance to partner with a group of people like that—making a difference in the lives of people.
"I have always believed that you make acquaintances at events, but you make friends by accomplishing something together."
Q: What is the future of 21st century learning environments?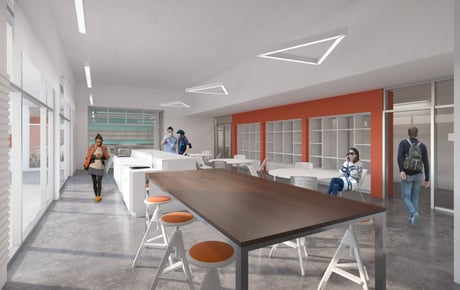 A: Like the song says, "the times, they are a changin.'" I believe we are on the cusp of a change in the way education is delivered and the design of facilities need to support those methods. These changes have been coming and have been seen in little bits and pieces over the last several years, but I believe there is real movement and traction for these ideas to really transform education. We design buildings that are responsive to and supportive of the changes. To try to predict what that learning environment looks like in K-12 schools or higher education facilities even five years from now is not an easy task. Who has that crystal ball? What I do know is that, we as designers, need to really understand the users we serve and what their needs are and then design schools to support those needs. We design facilities that are as efficient in their operation as possible. In Texas, maintenance and operations budgets are not getting bigger and anything we can do smarter and better in the design and execution of a project that can make operations less expensive over the life of the school is money in the pocket of the district that they can then in turn put back into the classroom.
Q: What kind of impact will LPA have on the Dallas region?
A: LPA will become a valued partner, an extension of our clients' staff, and somebody that becomes a sought-after resource. I believe through deep and meaningful relationships we can truly make a positive impact on the communities we share. Those bonds can be deep. I have always believed that you make acquaintances at events, but you make friends by accomplishing something together. My greatest friendships have come from having accomplished something with that person, not from simply knowing them. I look forward to continuing and building those relationships in Dallas and the surrounding area, and making a positive impact on the community.
Q: Aside from design, what other interests/hobbies do you enjoy?
A: My wife and I are recent empty-nesters—at least for nine months or so out of the year. Our twin daughters recently started college, so we are adjusting to the free time that comes with not chasing around after their sports and other activities. During my free time, I am really finding that I enjoy hiking. It's a great way to get away from the hustle and bustle of the daily device-connected life and reconnect with our caveman roots. Also, I have been a bad golfer for years and I am working to get out and practice a little more regularity now that my weekends have freed up some. And then, of course, there is always the puttering around the house and taking care of the "honey-dos"!
LPA is currently working with a school in Tyler, Texas to develop 21st century skills and foster an appreciation of the arts for students. The project's first phase includes an expansion with a makerspace and digital media labs on the first floor, with learning studios and science labs on the upper floor. Plans include an athletic facility and future additions for a new performance space.