Principal Spotlight: Steve Flanagan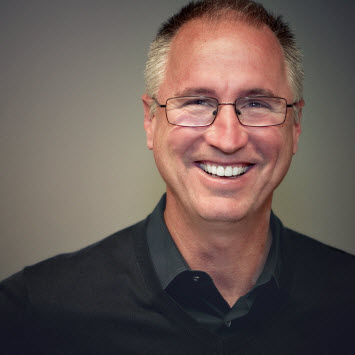 As part of our 50-year anniversary, we'll meet with each of the firm Principals and get their take on LPA, current projects and of course, sustainable design.
Steve Flanagan, AIA / LEED AP BD+C
Principal
LPA Irvine
Q: How long have you worked at LPA?
A: 21 years this year. I started in November 1994 after a long cross-country journey from Kentucky in a covered wagon. On my first day at LPA, it was late at night and I was trying to be impressive on my first day so I stayed late. When it came time to leave, I had to ask a question and the only other person in the office was also a new comer to LPA and I was glad that I remember his name after meeting so many people that day. I walked over and said, "Hey Pat, how do I get in the office tomorrow morning?" and without pause he spun around in his chair very quickly and said quite clearly "Pat-trick." And that's how Patrick McClintock and I started a 21-year relationship.
Q: What do you love most about your job?
A: Seeing people use the facilities we design. Since I primarily work on large higher education design projects and sports complexes, the projects I work on get used by thousands of people weekly and seeing them enjoying themselves in spaces I helped to create is very rewarding.
Q: What does a day in the life of Steve Flanagan look like?
A: Multitasking across the state of California. As the Managing Principal of the Higher Education Group, I'm responsible for and oversee a wide variety of project types in various stages of design and construction. It's my pleasure every day to work with the 30-plus talented and collaborative professionals that make our projects so amazing.
Q: What project are you working on this minute? What does it entail?
A: I'm actively involved in the design of a new Wellness Pavilion for Mount Saint Mary's University. This project is located on one of the most spectacular sites in the world—so amazing it actually looks down on the Getty Museum in Los Angeles. The panoramic views of downtown to Santa Monica and the Pacific Ocean are going to make this a project one that I will never forget. Hopefully a project no one forgets.
Q: What do you love most about sustainable design?
A: Sustainable design helps one make the right decisions. Consensus is also very easy to find when a design is based on sustainable principles.
Q: What are your thoughts on LPA's 50th anniversary this year?
A: 50 years is a great achievement for any business but the thing I find interesting about LPA is how many people that have been here for the majority of those 50 years. It's a testament that we are a company that's passionate about the work we do and the people we do it with.
Q: Aside from your passion for design, what other interests/hobbies do you enjoy?
A: Anyone who knows me even slightly knows that I am obsessed with the beautiful game that is soccer. I played soccer in college and briefly considered coaching professionally but I gave up that dream for another dream: to practice architecture. Outside of LPA, I volunteer as a board member in my community for the Orange Junior Soccer Club and OC Premier, a non-profit youth soccer organization that provides affordable year-round programs to more than 3,600 participants. Most weekends you can find my lovely wife of 26 years on the sidelines with me watching our two beautiful daughters play competitive soccer. I attend more than 100 soccer games a year so I think it's safe to say soccer is my hobby. Did I mention that I'm a LA Galaxy season ticket holder? Go Galaxy!