Principal Spotlight: Mark Oppelt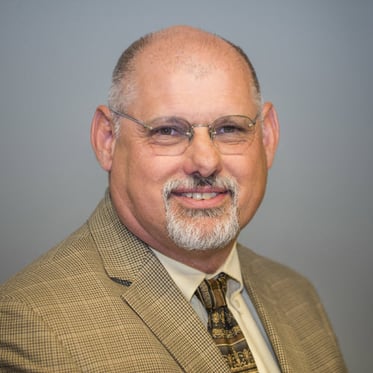 As part of our 50-year anniversary, we'll meet with each of the firm Principals and get their take on LPA, current projects and of course, sustainable design.
Mark Oppelt, AIA / REFP/ LEED AP
Principal
Q: How long have you worked at LPA?
A: Mickey Conrad and I started working together in 1979 at our predecessor firm O'Neill & Perez Architects. Then we founded O'Neill Conrad Oppelt Architects in July of 1984. In 2007 we shortened our name to OCO Architects and Lowell Tacker joined us as partner. In 2014, we merged with LPA and so here we are. We joked around the office that we celebrated both a funeral and a marriage in 2014, with the end of OCO Architects and the merger with LPA both occurring on July 1, 2014.
Q: What do you love most about your job?
A: The day-to-day variety of an architect's work keeps life interesting. More importantly, I feel like what I do makes a difference. Any influence we as architects can have on the built environment for the good of our clients and those they serve is very rewarding and makes me feel like I am doing the work I was created to do. Without getting too corny, working for a greater good is what makes the work we do as designers important. If our design efforts result in meeting the three basic precepts of good design set forth two thousand years ago by the Roman Architect and philosopher Vitruvius, of "Firmness, Commodity and Delight" in an excellent manner, then we have left a legacy that has value.
Of course, in today's world "commodity" has now also come to include being good stewards of the environment, which is why I really am committed to LPA's ten principles of sustainability. I love seeing the positive response of people using a project that I have had even a small part in designing and building. It was very rewarding standing amongst students and staff of a new campus on the first day of school and hearing the students and teachers comment positively on the project.
Q: What does a day in the life of Mark Oppelt look like?
A: It starts with reflection and study, remembering what my duties and responsibilities are for the day and then the week. I am looking at the previous day's communications and making sure I am keeping up with activities on projects that are in various states of design or construction. My work day is hectic and fast paced—dealing with project or office issues. It is a constant cacophony of questions and collaboration, trying to make sure I am available and helpful to the project managers who are working on projects. I also stay in close contact with clients on the projects, depending on the stage of work. Lately, it has been fun learning new processes and procedures for project management, billing and accounting.
Q: What project are you working on this minute? What does it entail?
A: Currently, I am working on three new elementary schools for three separate K-12 school clients. I am also working on major additions and renovations to other schools in two of those same school districts. The overall construction value of these projects is more than $100 million. Trying to stay abreast of all the issues, to be relevant and helpful, is a challenge.
One elementary school will open this fall and two will open the fall of 2016. Two of the schools are departures from previous prototype schools that we designed for the district in years past. These two schools are exciting because they were based on a very collaborative and integrated process and resulted in a design that was a departure from anything constructed in our region in the last few years. Both schools contain many sustainable design features that will result in one of the schools being called Collaborative for High Performance Schools (CHPS) certified. These schools also feature special teaching places that allow for instructional collaboration and innovative technologies to be used in classroom curriculum.
Q: What do you love most about sustainable design?
A: I love the fact that sustainable design can change the world for the better. Buildings represent such a huge amount of the worldwide energy used every year, anything that we as architect's can do to minimize the impact of buildings on the environment should be considered on a spiritual level. Sustainability transcends simple architectural solutions because stewardship of our limited resources is crucial to leaving a legacy for our children.
Mickey Conrad and I were both in architectural school during the first energy crisis of the mid-1970s. It is amazing to us that the passive energy-saving concepts that were engrained into us during our early years of architecture school are still relevant 40 years later and matured into LEED and CHPS systems of ranking how sustainable projects are.
While cleaning out some old drawings recently, I ran across a project that I designed in 1979 that won a National Design Award from the Air Force. It was an earth-sheltered child care center that reduced overall energy costs on the building by 40 percent. The annual energy savings has paid for more than half of the original building costs, the pay back on the increased construction cost came within 15 years. This is why sustainable design is important.
Q: What are your thoughts on LPA's 50th anniversary this year?
A: I am very impressed with the commitment and dedication of the entire firm as I have gotten to know everybody over the last year. It is easy to see why LPA has been successful. It has been a joy and privilege to become a part of LPA. So while the 50th year is an important milestone, I am very glad to be a small part of the next 50 years because I believe that we are on a steep trajectory to becoming a global leader in sustainable integrated design.