Principal Spotlight: Lowell Tacker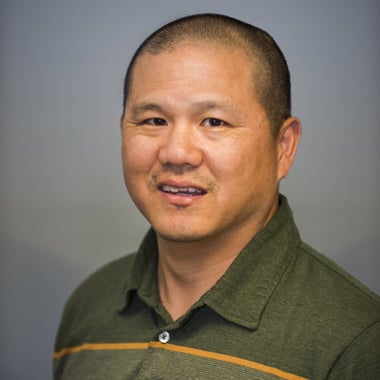 As part of our 50-year anniversary, we'll meet with each of the firm Principals and get their take on LPA, current projects and of course, sustainable design.
Lowell Tacker, AIA / LEED AP
Principal, Education Group / K-12
Q: How long have you worked at LPA?
A: Seventeen years total. Sixteen years with OCO then one year post merger with LPA in 2014 and it has been awesome.
Q: What do you love most about your job?
A: Working with people to create socially responsible projects. It is the people, personalities, relationships and the learning that is architecture. It's something different every day. I don't view it as work or a job, rather its part of my life.
Q: What does a day in the life of Lowell Tacker look like?
A: So this is a blended day of some ingredients that usually define my typical day: Alarm at 5:10 A.M., on a road bike at 5:50 for 26 miles of hard intervals and I'm into work by eight. I usually have several planned meetings throughout the day at different locations that are directly project related or for developing and fostering business relationships. Throughout the day I make time to read and respond to emails (as everyone does) as it has become one of the most prevalent methods of communication. Finally, there is always a lot of collaboration with the teams I am working with from bond planning and conceptualization to detailing and construction administration. I make sure to work in some good nutrition—along with working with bright minded people, good food is the best way I know of to keep the energy level up.
Q: What project are you working on this minute? What does it entail?
A: Pleasanton Bond projects. Right now we are building the plan to get the projects moving forward. There is a ton of work to get in motion before we can get our teams working on continuously (it's a little different than what I learned in architecture school) conceptualizing scope, negotiating fees, creating contracts, getting geo technical reports lined out, determining extents of land surveys and coordinating with municipalities to name a few.
Q: What do you love most about sustainable design?
A: Obviously what we do now will have huge effects on the future and sustainable design is the way to maximize the return on investment for generations to come.
Q: What are your thoughts on LPA's 50th anniversary this year?
A: Being in business for 50 years is a huge accomplishment, particularly with the immense innovation and change in work processes that have been a hallmark of the recent decades. This doesn't just happen randomly and I am excited about being a part of LPA and what the next 50 years hold.