Principal Spotlight: Karen Thomas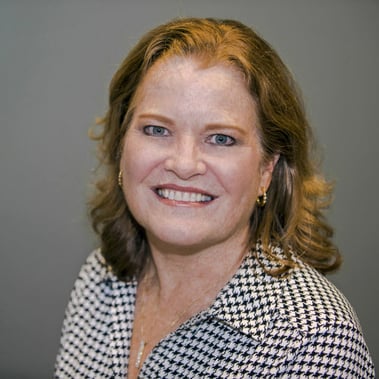 As part of our 50-year anniversary, we'll meet with each of the firm Principals and get their take on LPA, current projects and of course, sustainable design.
Karen Thomas, CID / LEED AP BD+C
Principal
LPA Irvine
Q: How long have you worked at LPA?
A: How time flies—I started the Interior Design group at LPA and have spent a total of 23 years with the firm.
Q: What do you love most about your job?
A: Getting to work each day with extremely talented and passionate coworkers and clients—it's the people. I love being able to work with LPA's integrated design teams to creatively solve our client's problems. I get a big kick out of identifying an issue, brainstorming possible solutions with the team, and proactively resolving it before it becomes a costly problem—that is the true essence of great design.
Q: What does a day in the life of Karen Thomas look like?
A: My day starts at 5:30 AM at the kitchen table with the Wall Street Journal and a cup of coffee. I absolutely love watching the sunrise over the hills of my home and seeing the sunset from my desk in Irvine. I'm somewhat obsessed with taking photos of the best sunrises and sunsets with my iPad or iPhone. I call them "silver lining" photos—always the eternal optimist.
Interior design is a very fast-paced and demanding profession. You learn to be organized, nimble and flexible very quickly to survive and thrive. It's all about balance, working collaboratively and creatively with an amazing team, and managing expectations.
A typical day may include meeting with a client to kick off a new project or envision their goals and objectives, meeting with project teams to strategize project approach, working with our talented in-house marketing, graphics and public relations folks on developing LPA Studies, developing strategies for the growth of the firm in new markets or services and crafting proposals for new work. Somewhere in there, I typically grab a quick lunch at my desk, if I'm not meeting with a client over lunch. You never know what each new day will bring, and it is certainly never boring!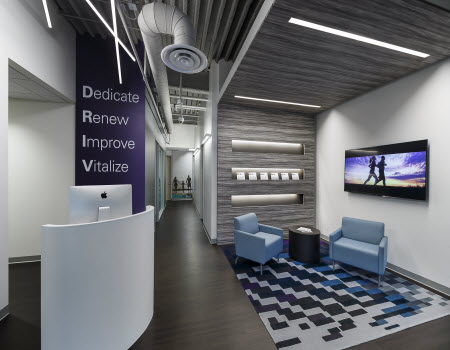 Q: What project are you working on this minute? What does it entail?
A: I thoroughly enjoy helping LPA's clients with strategic planning and visioning. There is nothing more satisfying than understanding each client's unique goals and objectives, and helping craft a plan to ensure a successful project and outcome. Over the last year, I've been able to help a number of clients envision their new facilities, including Ingram Micro's corporate headquarters and Western Digital's Drive Wellness Center. I am currently leading the facilities strategic planning effort for a large project that has been a number of years in the making. It has been an extremely rewarding process; requiring us to delve into the data and gather details of building age, spatial efficiency, user occupancy metrics and condition—then zooming out to the 30,000 foot level to help determine how to best present high-level, complex planning concepts in a clear and concise way to a diverse audience.
Q: What do you love most about sustainable design?
A: My passion for sustainability emanates from my love for the non-built environment that is nature. Designing creative, cost-effective ways to bring fresh air and lots of natural daylight into the built environment is key to supporting the health and well-being of occupants. Our building industry is one of the largest contributors to landfills; renovation and reuse of resources in interior design projects, while diverting waste from landfills is key to our generation leaving a lighter footprint on the Earth.
Q: What are your thoughts on LPA's 50th anniversary this year?
A: It is such an honor to be a part of this exciting firm and to be sharing this milestone with our clients who have made us what we are today. It's also incredible to think that my efforts, and those of more than 100 wildly talented interior design professionals, have resulted in a thriving and award-winning interior design practice at LPA.
Q: Aside from your passion for design, what other interest/hobbies do you enjoy?
When I'm not working, I love spending free time camping, fishing, hiking, sailing, even dirt bike riding with my wonderful husband of 32 years and our now-25-year-old son—a game designer extraordinaire! When we can't get away, I am more than happy digging in my "kitchen garden" for herbs, cooking up a storm in the kitchen and watching the sunset.