Principal Spotlight: Glenn Carels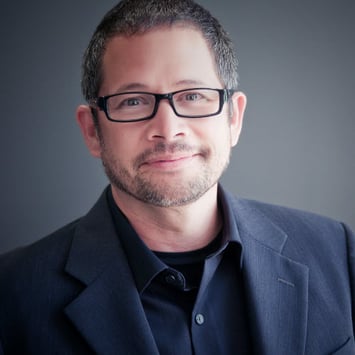 As part of our
50-year anniversary
, we'll meet with each of the firm Principals and get their take on LPA, current projects and of course, sustainable design.
Chief Design Officer | Principal
LPA Irvine
Q: How long have you worked at LPA?
A: I've been at LPA for more than 30 years. I started my career at LPA straight out of school, which is a very similar story for so many people here. I was hired as a model builder. The common thread from my first day at LPA until today is it's always been about discovering design solutions. I was not simply asked to build models, but LPA always encouraged me to give design input while I was doing any of these evolving tasks. The focus was always about problem solving. And when I demonstrated a certain level of competence at problem solving, I would then be given a bigger problem to solve. That's how my career has evolved to my current role as Chief Design Officer.
Q: What do you love most about your job?
A: The people. It's really interesting because architecture, which is my passion, is expressed in a built physical environment creating a backdrop that is activated by people. It's constructed and assembled by people, based on ideas developed by people and it's that collaborative process that I enjoy the most.
At LPA, when I sit down at a table with that blank piece of paper to start problem solving, I'm part of a team made up of the best and the brightest. My job as a leader in that process is to be able to begin the conversation on how to solve the problem starting with putting the first idea on the table and then orchestrating how everybody works together to contribute input to that idea and guide its development as it evolves. This is a people business and that is absolutely the best part of the business and ultimately, I think it's the greatest reward.
Q: What does a day in the life of Glenn Carels look like?
A: It's hectic—in a good way. I'm honored to play a role at LPA where people come to me for answers whether they are for projects or whether they're more business-based. It's a variety of different types of questions that I'm being asked daily. They're not always just specifically about architecture or about projects. The hectic part is not just simply providing an answer but providing a solution that we can develop together. I am constantly finding new ways to be inspired so answering the question is always viewed from a new perspective. My goal at LPA is to challenge conventional problem solving every day.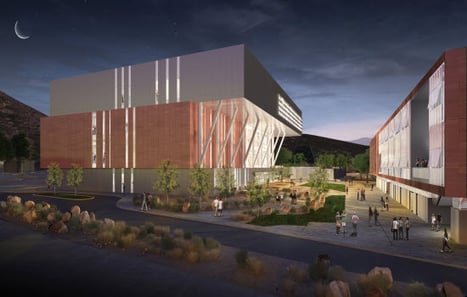 Q: What projects are you working on right now and what does it entail?
A: I'm involved in several design build competitions right now and those are always very exciting because they represent opportunity for LPA to transcend what we've done prior to that project and raise our thinking to a new level.
We also have a several projects in the California State University (CSU) and California Community College system in the works. They are projects that are just starting to take shape. such as a theater project for a community college in San Diego that is an amazing collection of projects. It's going to be built over three phases. The first phase is a performing arts theater and then there will be a phase to build the studios for music, dance and drama, followed by spaces for pottery and ceramics. What's great about this project is it's like a little community within the college for the arts.
Q: What do you love most about sustainable design?
A: What I think is great about sustainable design is it is a way for us to make a mark on the rest of the planet and it provides us with a greater cause that we can support by design. Design can be very subjective and it changes from one project to the other. But what sustainability does is it gives you an underlying framework or logic that starts to tie every building together. Not just buildings that I work on, not just buildings that LPA works on, but the entire profession. We now have a common ground for everybody that agrees with this cause to make our planet better by design. We all know that design is subjective and can be viewed as fashion. Sustainable design is more specific and becomes objective because you can actually measure if the building is designed well in regards to our environment. That's what makes sustainability so exciting to me.
Q: What are your thoughts on LPA's 50th anniversary?
A: It is a quite the accomplishment for a local Orange County firm that started out on The Circle in Orange 50 years ago to have had continued success that can be best measured in benefits for the people and communities of California and now Texas. The anniversary is a celebration that reflects on all the people that are associated with being a part of that success –employees, clients and business partners. However, at the same time, what gets me even more excited is not looking back but looking forward. This is a time for us to establish what the next 50 years will be like for LPA. When I imagine what the LPA 100-year anniversary will be like, building on current accomplishments made by a talented group of committed problem solvers, I am confident that it will exceed any expectations that I can imagine today.