Principal Spotlight: Dave Gilmore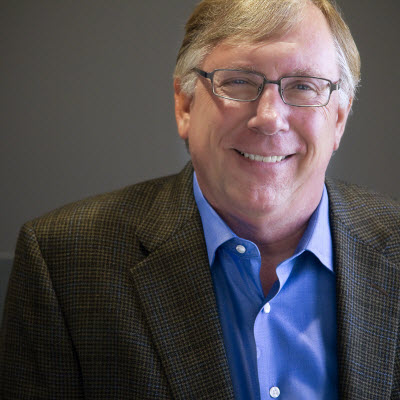 As part of our 50-year anniversary, we'll meet with each of the firm Principals and get their take on LPA, current projects and of course, sustainable design.
Dave Gilmore, AIA / LEED AP BD+C
Principal
LPA San Diego
How long have you worked at LPA?
I've been with LPA for 35 years—since 1980. I graduated from Cal Poly San Luis Obispo as part of the class of 1976 in Architecture. From there, I worked at an education architectural firm in Los Angeles for four years, and then I wanted to experience corporate projects so I moved on to be an architect in Newport Beach that specialized in developer work. This is amusing to me now as I intuitively touched two areas of practice that LPA does very well. When I sought out LPA it was because of the reputation the firm had in the commercial work, and then over time, I naturally migrated to LPA's Education Studio work when we decided to start K-12 school design and helped form that effort. It's been kind of a full circle for me and this experience has helped me approach the leadership of the LPA San Diego office.
What do you love most about your job?
That it is different every day and constantly requiring innovation.
What does a day in the life of Dave Gilmore look like?
I come into the office and then go around each person's desk and find out what they are doing for the day. I then sit with Eric Jones and we talk out any particular items we need to address as an office. I spend time on the phone with the other offices coordinating common activities that can enhance the entire organization. Once those calls are done, I start my day meeting with clients. At the end of the day, I go around again to every person in the office and see how they have progressed during the day. In the evenings, I then start my efforts in the San Diego community since I am on a few Boards in the city.
What project are you working on this minute? What does it entail?
Right now I am involved in the California Highway Patrol (CHP) Regional Headquarters project in San Diego. It is a design-build activity with McCarthy Builders, and it has required a very intensive and focused level of working with the client and the team in a rapid exchange of ideas and solutions. The CHP facility is a 40,000-square-foot, $26 million project.
What do you love most about sustainable design?
I love the idea of having a sustainable building move to a passive design model—where it cools itself through thermal mass, lights itself through daylighting, and also having our design minimize the amount of material necessary for the building enclosure.
What are your thoughts on LPA's 50th anniversary this year?
I reflect on what has been accomplished over the last 50 years and how a focused organization can actually change the world. I have been part of that and it has come to my realization that the innovation and creativity of our people matters. I also imagine a future that is extremely bright in the prospect of tackling very hard problems and actually impacting change.
Aside from your passion for design, what other interest/hobbies do you enjoy?
I love building things. Whether it is remodeling a house, restoring a car, or challenging myself to build something I have never done before.