Outdoor Educational Environments Provide a Campus Experience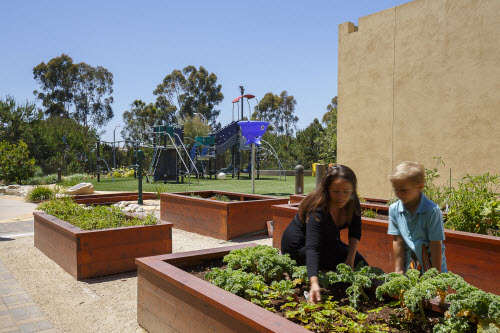 When thinking back to our own elementary school days, most people would agree that recess was our favorite "subject." Recess provided us a break from the confinement of the classroom, where we learned how to socialize with our peers in an unstructured manner. From that early age, we quickly discovered that spending time outside is important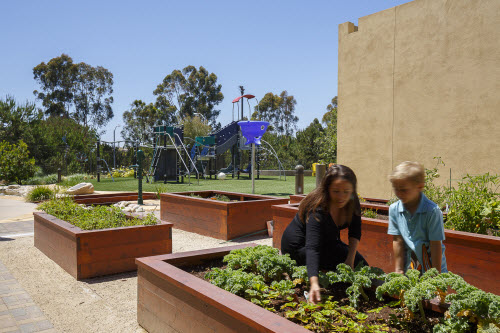 .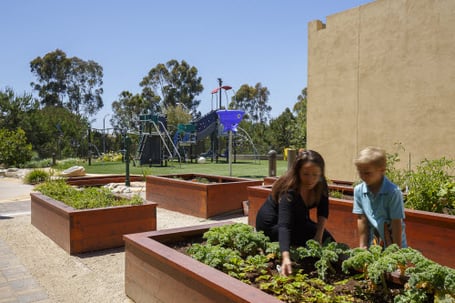 Promoting the development of the whole child in conjunction with classroom learning, Our integrated design process aims to provide design solutions that encompass the entire project site. Where interior and exterior spaces harmoniously provide a campus experience to challenge children in the classroom, while also providing opportunities for learning and play outside.
Programming Exterior Spaces
As with the programming of building spaces, our design team takes this same process outside and asks important questions. How many children does the playground need to support? What age levels intend to use the space? Will physical education activities take place outside or in a gym? Will only the school use a play field, or will the community also have access to it after school hours? Is there an opportunity for outdoor learning, outdoor classrooms, assembly spaces, or other areas where the children can create a bit of a mess? Each child utilizes their recess time differently; are we providing opportunities for quiet or more contemplative outdoor activities? For those hot days, have we created shaded play areas and easily accessible drinking fountains? We must keep in mind the goal of making the space usable under a variety of conditions for that specific environment.
Using the Gifts of the Site
Typical landscape design components for elementary schools include play equipment, hard courts, and a play field. To be more inclusive of individual child needs and offer our clients something a little different, we attempt to uncover if the site offers any distinguishing physical features that could bring unique value to recess or outdoor learning activities. An existing tree can provide a shaded seating area; the site's grading can inspire certain organized activities and give each separate space its own home. Existing features such as native plants, intermittent streams, or geological features can be highlighted in a design and used as teaching moments for a variety of subjects.
Outdoor Learning
Aside from use for play activities, exterior spaces can be programmed to enhance the school's academic curriculum. Outdoor classrooms, greenhouses and growing beds, art tables, and teaching walls can all be incorporated into a project's design. Taking the classroom outside provides opportunities that cannot be duplicated indoors. Teachers can conduct science experiments that allow the children to freely get messy, or perform science experiments on a larger scale. A blossoming tree or a butterfly gently floating over native plants in search of nectar can inspire creative arts projects.
The integrated design approach aims to construct distinctive exterior spaces for students for imaginative play, reflective contemplation, inspiration and thoughtful curriculum enhancement, while simultaneously factoring in operations issues and maintenance long after project completion.
When designing exterior educational environments, we incorporate the opinions and ideas of teachers and administrators to ensure that the spaces bring maximum value to the design project, and to further ensure that the users understand them and are committed to their long-term success.
Travis Rice, LEED AP BD+C is a Project Landscape Architect for educational environments based out of our San Antonio office. He has worked on various educational design projects including Pleasanton Elementary School, Newport Beach Learning Center and California State University East Bay's Student and Faculty Support Center.