As an industry, it is time for architects and builders to come together to change the standards for sustainability. Tenants, shareholders and communities are demanding more. It's no longer good enough to simply produce buildings that check all the boxes. We can do better.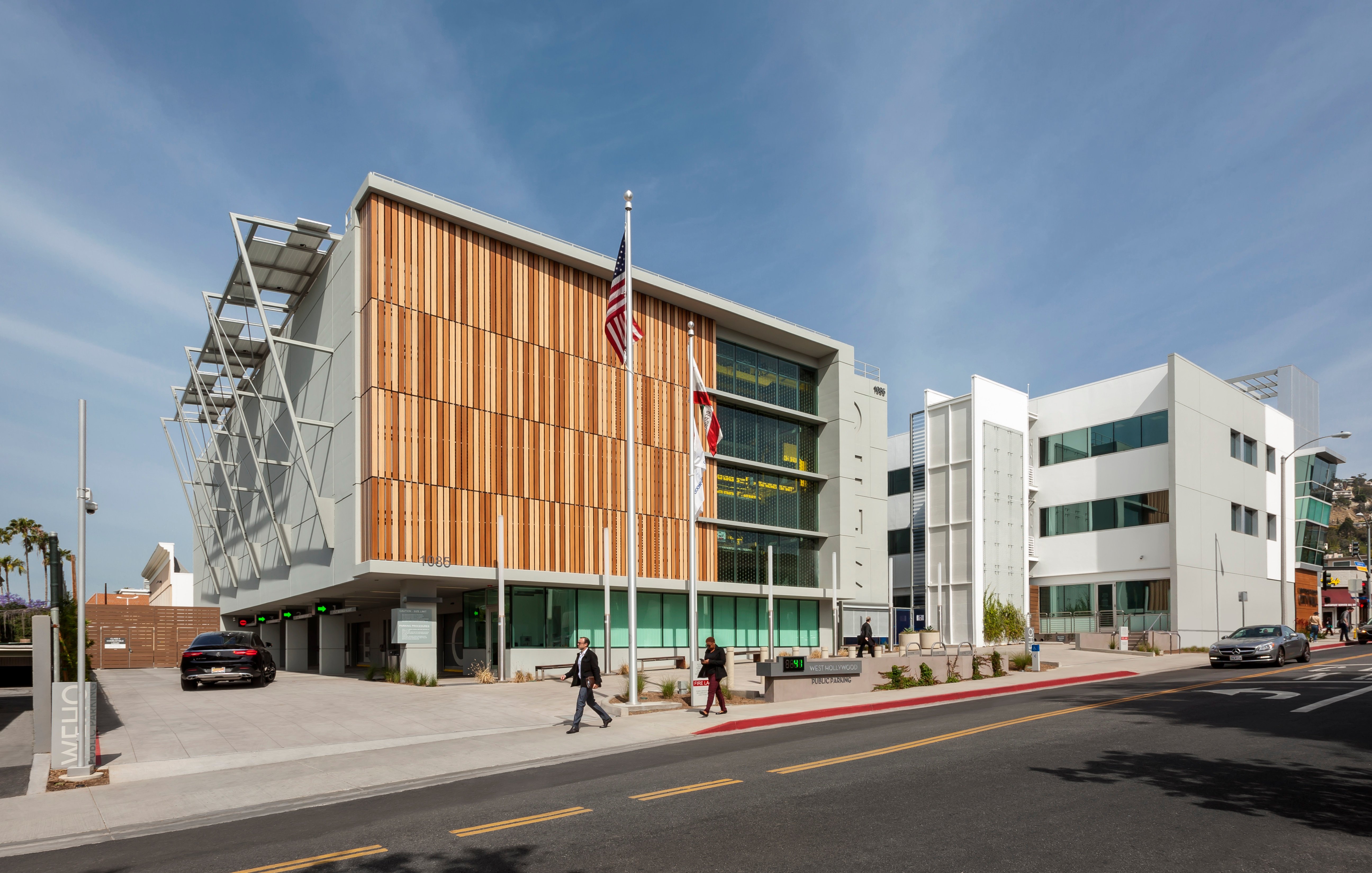 This is not about the pros and cons of LEED—the industry standard for decades. At LPA, we've worked on one of the largest portfolios of LEED certified projects in the world. To its credit, the U.S. Green Building Council changed an industry that isn't particularly receptive to change. LEED moved the needle. It was the first thing that had to happen to change the industry and to begin making our projects less bad.
We're at a point now where it's not about being less bad. It's about moving forward and achieving more substantive goals. The focus needs to shift toward making real progress in changing how projects perform and how they impact the environment. LEED is the starting point, not the end, of our responsibility. Energy efficiency, open space, stormwater management and water efficiency must be higher priorities than LEED. You can still do a building that marginally is better than the ASHRAE 90.1 energy code and be LEED certified, but, frankly, that is not good enough.
If our buildings aren't net zero now, we need to find ways to make them net zero in the future. Our goal as a company is for every one of our buildings to meet the Architecture 2030 Challenge, which calls for all new buildings, developments and major renovations to be carbon-neutral by 2030. In the short term, the goal is for all new projects to meet energy consumption, greenhouse gas emission and fossil fuel consumption standards 70 percent below the regional average for the building type.
The Architecture 2030 Challenge is not a perfect standard, but at least it is talking about real reductions in energy use and provides a framework for carbon neutrality. At its heart, the challenge seeks to "rapidly transform the global built environment from the major contributor of greenhouse gas (GHG) emissions to a central part of the solution to the climate crisis." The goals move beyond a checklist of building elements to a more holistic view of the built environment's role in managing the impact of climate change, protecting and enhancing natural resources, providing clean air and water, generating low-cost renewable energy and developing more livable communities.
As we approach this challenge, it always boils down to what makes economic sense. That makes energy efficiency the critical element going forward. With good design, building owners can save money from day one. And there is a toolkit of choices already available.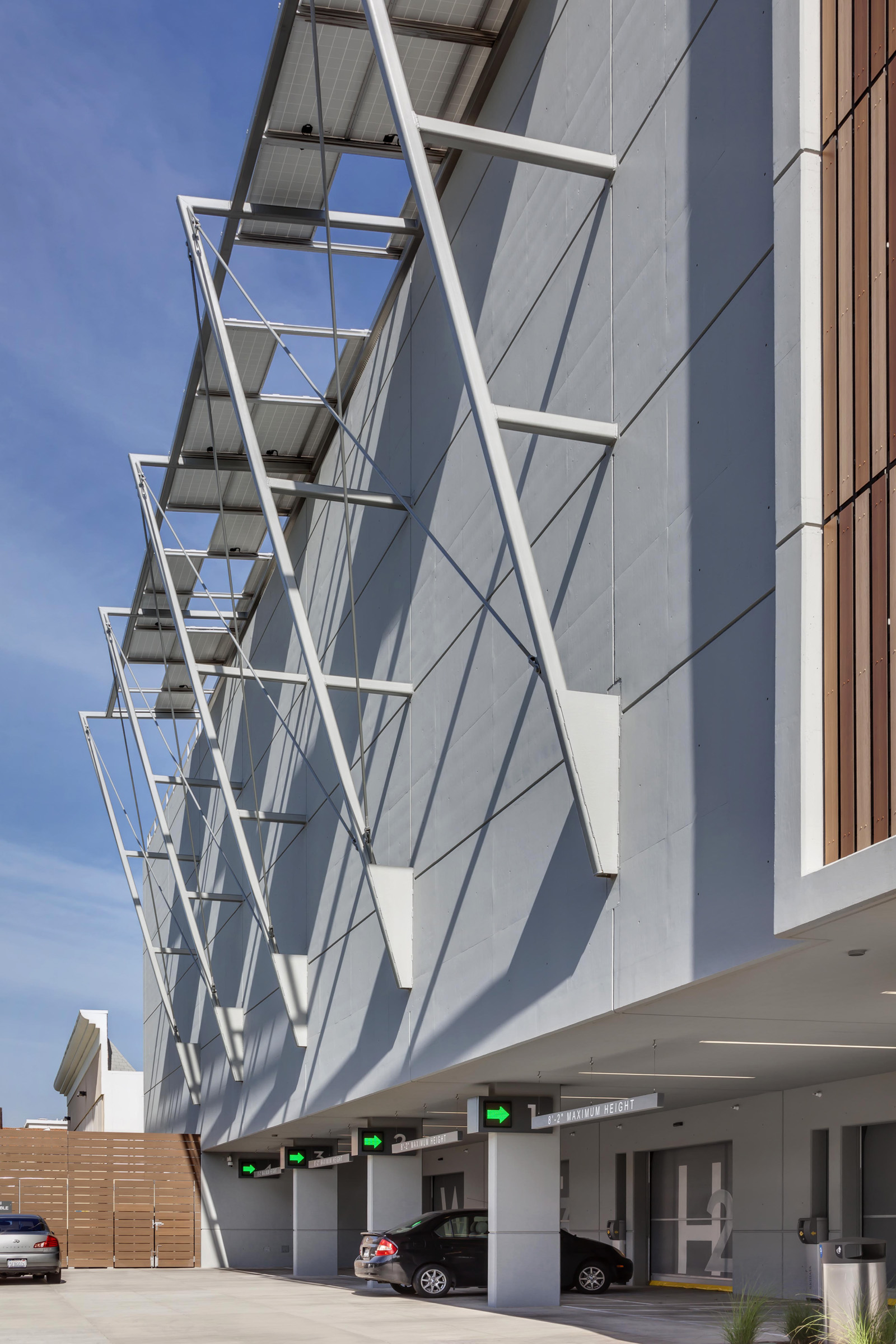 Markets and technology are helping to define the best options. Photovoltaic panels continue to get cheaper, making PV the most cost-effective way to produce on-site energy, which is going to be essential. Ultimately, we want buildings that either produce the same amount or more energy than they use. There's only so much we're going to be able to do with energy conservation and that's why energy production on site is so important. Every building can be a powerplant. And solar is the most economical way to achieve that, at least for now.
But the goal isn't to build a PV system that covers your entire site. The real goal is to build the smallest and most affordable PV system you possibly can make. That's where design comes in. It's our job to create buildings that exploit passive features and systems that ruthlessly reduce energy use, and then efficiently integrate solar or whatever system works best to create a viable energy system for building owners.
If we do energy right, all other elements fall into place. Water conservation and re-use fits with a core philosophy of not only reducing the impact of the built environment, but making it a positive influence on the community. Instead of simply look to do no harm, projects can create open spaces that manage stormwater and improve the environment.
The 2030 Challenge provides benchmarks for the future, but it also sets standards for performance, today. Hitting the goal of buildings that perform 70 percent better than regional averages represents a new standard that we can and should achieve. And we can't rely on municipalities and utilities to make it happen.
As architects, engineers and designers, we can be leaders in this effort by not settling for what was good enough a few years ago. We can't be hypocritical about these things. We've got to really focus on energy use. We've got to focus on stormwater management and water use. We've got to focus on open space.
The time for debating goals and aspirations has passed. We don't need more aspiration. We need more doing.
Dan Heinfeld has been the President of LPA since 1986, leading the company's design and sustainability initiatives.
This story originally appeared in the first edition of Catalyst, a quarterly publication that takes a deep dive into the new ideas, industry leaders and cutting-edge initiatives changing lives by design.