Make Better Projects, Not Excuses
Let's face it, the built environment is getting uglier. Projects are functional, but dull. They are "green," but not really sustainable.
The most sustainable thing we can do as an industry is create buildings that people love and care for and will continue to enjoy for years and years. And yet, far too often, the end results fall short. Projects meet the requirements, without reaching the full potential to change lives.
We know the goals. Somehow, we need to instill the idea that beauty, delight—whatever you want to call it—has to be part of the program criteria for buildings. We must find ways to connect value, performance and design excellence, to create projects that stand the test of time. Why is that? Why do so many projects cost too much and do so little?
Architects and designers should be leading the effort. And there are ways we can make a difference to change the paradigm and produce better projects.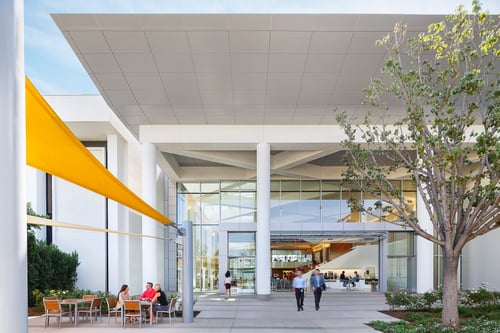 Think Planning
Nobody talks about long-term planning anymore, outside government offices and planning magazines. The results are obvious. There's no continuity; no consideration of the property next door or how their project will fit and improve a community. It's all about, "hey, look at me."
Projects should respond to their neighboring sites and a city's goals. Executing a master plan is one of the long-term values we can create as architects. Too often projects are developed in isolation, without examining how they can help address issues beyond the project's borders.
We don't have enough long-haul thinkers right now. Too often long-term planning is seen as irrelevant, when it should be at the heart of any project.
Embrace Different Delivery Methods
Alternative delivery methods like design-build and public-private partnerships (P3) are an opportunity for design firms to expand their influence and be part of a bigger team. Communication and a willingness to work through issues as partners are the real benefits of a more inclusive delivery approach.
For public projects, a P3 framework can operate as more than simply a funding mechanism. We've worked on several large scale civic projects where the P3 created real cooperation between the local agencies, the developer and designers. A P3 allows projects to find new ways to understand all the issues and create better projects. And it allows the public sector to benefit from the lessons
Do More, Not Lesslearned by the private sector.
It often seems architects are doing less and less these days. They are satisfied to do the four walls and that's it. Programming is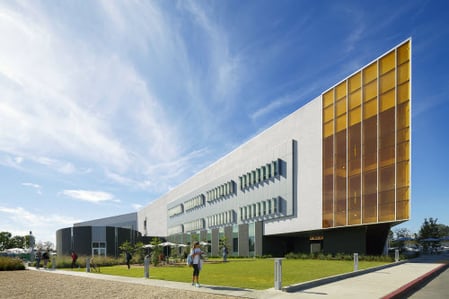 done by somebody else, interiors by somebody else and so on and so on. The result is a dysfunctional, bifurcated way of doing a job.
At LPA we added engineering and other disciplines 10 years ago because we didn't want to be simply one-off designers. We started with the idea that it would make us better on sustainability issues, but we soon discovered that it profoundly changed the way we practice. These days, for example, we wouldn't even consider starting on a new site plan without considering water management and talking with our in-house civil engineers about site design. Our clients don't need to search for expertise. And design professionals shouldn't have to stretch to create cohesive, holistic projects.
Add Value
We all need to focus more on the value proposition of any project. We can't get to beauty, without making the project work on a fundamental level. It's up to us to explain that many of the things that we're talking about don't add money to a project, they represent where you want to put your values.
We can't take anything for granted. It's important to do the cost return analysis. We need to explain the long-term benefits, not just the short-term returns. And if a project needs time for more planning, then we need to find ways to lower construction costs and expedite other elements of the project.
No Excuses
I can't tell you how many times I have heard an architect or designer say that the latest project would have been a really great project except for the meddling contractor… or the plan checker… or the client. You get the idea.
In reality, there are no excuses for the architect. We are the ones responsible for the design results. It's up to us to bring that value, sense of purpose and search for excellence to our clients.
We need, as a profession, to take that responsibility and stop excusing the results. I can think of no other time since I have been in practice where the best of what we do as architects is more needed than right now.
Making it happen will take creativity and a willingness to take some risk. We need to elevate the conversation on the importance of design excellence. It's up to architects to prove their value and change the behavior of a broken system.
Dan Heinfeld has been the President of LPA since 1986, leading the company's design and sustainability initiatives.This story originally appeared in the latest edition of Catalyst, a quarterly publication that takes a deep dive into the new ideas, industry leaders and cutting-edge initiatives changing lives by design.