LPA Principal Spotlight: Kevin Sullivan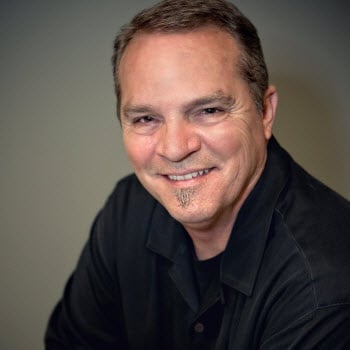 As part of our 50-year anniversary, we'll meet with each of the firm Principals and get their take on LPA, current projects and of course, sustainable design.
Kevin Sullivan, ASLA / LEED AP BD+C
Principal
Roseville
Q: How long have you worked at LPA?
A: This will be my 15th year at LPA.
Q: What do you love most about your job?
A: The variety in my responsibilities including site planning, site design, working with a passionate design team and inspired clients to deliver exciting projects. I also love being part of a progressive and innovative design firm.
Q: What does a day in the life of Kevin Sullivan look like?
A: It is hard to describe due to the variety of responsibilities and problem solving activities. Each week involves a significant amount of travel whether it is to and from the San Jose office or a frequent trip to the Irvine office. Lately meetings take up a fair amount of each day relative to project design and strategies—to client meetings, to office operation meetings for the Roseville and San Jose offices and landscape and civil engineering meetings. I truly enjoy the days when I get to design projects.
Q: What project are you working on this minute? What does it entail?
A: I am currently doing site planning for a 100-acre tournament soccer complex for the city of Elk Grove. The project will include a professional training facility, a 10,000-seat stadium, 12 full-size soccer fields and four training fields.
Q: What do you love most about sustainable design?
A: As humans, we are an integral part of our natural environment, therefore we possess an important responsibility to live and operate within the framework of nature and its principles. As designers, a sustainable design approach to our projects provides us with opportunities to understand those natural principles and apply them to our work. Our best work is when the principles of nature inform our design responses to a design problem. Our thoughtful work today will help to assure a healthy environment for people who use those places and spaces now, as well as future generations.
Q: What are your thoughts on LPA's 50th anniversary this year?
A: I am excited to be a part of LPA's 50th anniversary celebration. I have been fortunate to be a part of organizing our 250 tree planting project activities, forming our LPA Foundation and generally planning the year with our LPA 50 planning committee. I look forward to the many activities we have planned throughout the year and celebrating with my LPA teammates and client partners.
(For information about LPA's 50-year history click "Play" below.)