LPA Principal Spotlight: Jim Wirick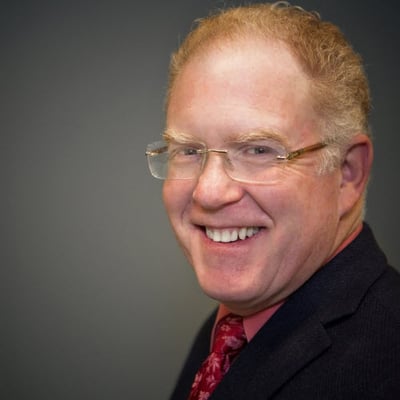 As part of our 50-year anniversary, we'll meet with each of the firm Principals and get their take on LPA, current projects and of course, sustainable design.
Jim Wirick, AIA / LEED AP
Principal
Urban Design Studio / Civic
Q: How long have you worked at LPA?
A: Thirty-four years. Started on the boards and have been learning ever since. My first significant project was Renaissance Center Phase II in Las Vegas. It was a one-story, 72,000-square-foot, 11 building campus. Since then, I believe I have worked in every market segment from education to corporate and civic.
Q: What do you love most about your job?
A: Solving tough problems with great people. We have some great people at LPA. I am constantly learning which enriches my life.
Q: What does a day in the life of Jim Wirick look like?
A: Like many, I am still in pursuit of work-life balance. My wife Sue and I work out every day. It's important to be healthy for the long run. At work I look for great clients, teach, pursue new opportunities and help resolve problems. I look for great people to join LPA, teach some more, negotiate contracts and fees, and remind people that what we do at LPA matters to the lives of people. At home, I enjoy an evening with Sue, walk Jackson around the block, paint, read and call it a great day!
Q: What project are you working on this minute? What does it entail?
A: I am involved with a great, integrated project in West Hollywood. The project includes swimming pools, recreation center and an automated parking garage. It is exceedingly challenging from all aspects of the project. I get to work with Rick D'Amato and the multi-disciplined, talented team. The project is significant for LPA and it will be a great amenity for the community.
Q: What do you love most about sustainable design?
A: I tore out my front lawn a few years ago and planted tall grasses. No watering, no mowing. I love the way my front yard 'floats on the wind." Arash Izadi got me really interested in the 'preciousness of water' a few years ago. The management of water is fascinating, especially in the west. I love how technology continues to change the conversation and our industry.I love LPA's philosophy on sustainability because we approach it like breathing—its' what we do, regardless of the budget, the program or the project. Sustainability is a reflex at LPA.
Q: What are your thoughts on LPA's 50th anniversary this year?
A: I think we're off to a good start! The trees that we planted in our five office regions will be here long after we as individuals are gone. They will enhance the environment, which is our individual and company mission as well.
Q: Aside from your passion for design, what other interest/hobbies do you enjoy?
A: Painting, reading, biking, traveling with Sue. It's a sweet life!