LPA Principal Spotlight: Erik Ring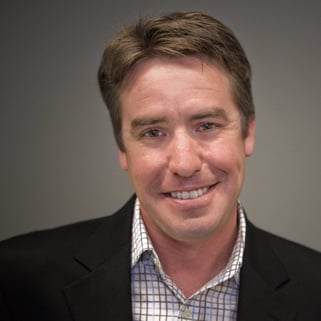 As part of our 50-year anniversary, we'll meet with each of the firm Principals and get their take on LPA, current projects and of course, sustainable design.
Erik Ring, PE, LEED Fellow
Principal / Design Director of MEP Engineering
LPA Irvine
Q: How long have you worked at LPA?
A: I first got to know LPA working as an engineering and green building consultant in the early 2000s. As a consultant, LPA was one of my favorite clients, and I was honored to be asked to join the firm in 2007 to help start our engineering practice.
Q: What do you love most about your job?
A: I love the variety of challenging problems that our clients ask us to solve. Buildings are complicated and multi-faceted. Every LPA project has competing programmatic goals, design objectives, technical issues, economic constraints and regulatory requirements that all must be addressed by the design team. We have to come up with design solutions that resolve multiple issues elegantly, efficiently and cost effectively. And I love that I get to work with creative designers who collaborate to find those solutions and design great projects.
Q: What does a day in the life of Erik Ring look like?
A: My days vary quite a bit. I tend to be involved in many different projects at any given time while also continuing to develop engineering and integrated design within LPA. However, I try to make sure that whatever else is happening, I end each day spending some time with my family and taking my dogs for a walk.
Q: What project are you working on this minute? What does it entail?
A: I am involved in a lot of projects right now at various stages of design and construction. One project I am excited about is the Environmental Nature Center (ENC) Preschool in Newport Beach. LPA designed the ENC facility, which is a net-zero energy and LEED Platinum project, and they have asked us to design a preschool facility expansion of their programs. The new ENC Preschool is also targeting net-zero energy and in addition will be pursuing the Living Building Challenge. The project will allow LPA to push for comprehensive sustainable design solutions, working with a great client who is committed to a green, healthy, environmentally focused facility.
Q: What do you love most about sustainable design?
A: For me, sustainable design is striving for higher quality buildings that do more for their occupants with less resources and lower costs. Sustainable design is something LPA emphasizes, and is an increasingly important issue for our industry and our society. With better understanding and improving technology, the buildings we are designing, building and renovating today are more sustainable than ever before. And I know that we will continue to improve spaces we design, using less resources and enriching more lives.
Q: What are your thoughts on LPA's 50th anniversary this year?
A: It is kind of a big deal. Not many companies stick around for 50 years. And LPA is thriving with our commitment to client-centered, integrated, sustainable design. I am excited for the future of the company, and I expect that we will still be going strong for at least 50 more years.