LPA Inc. Honored with 100th AIAOC Design Award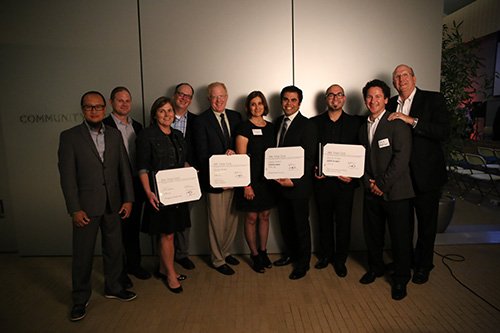 With a tradition of honoring exceptional responses to the complex problems of today's architectural environment, the AIAOC's annual Design Awards celebrate innovative solutions to the architectural challenges facing Orange County, regardless of project category, type, or budget.
With nearly 50 years of delivering integrated sustainable design under LPA's belt, we have been awarded our 100th AIAOC Design Award at the recently held awards gala. In 1971 we received our first AIAOC design award and these latest awards are testimony to both our clients who have entrusted with their projects and the talented people at LPA.
This year's projects awarded along with a stand-out jury comment include: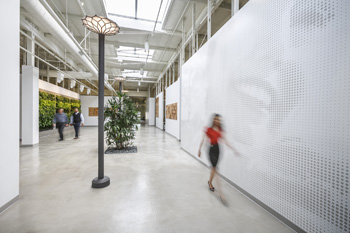 Commercial Design Awards
Citation: Pacific Dental Services
"Daylight is used effectively, and the interior graphics are both bold and subtle."
Merit: CSU Northridge Student Recreation Center
"Both, very different, elevations are well designed and its interior spaces are dynamic."
Honor: Arboretum at Christ Cathedral
"This project is a very true restoration of this Neutra Building by an architect acting as a thoughtful steward of history."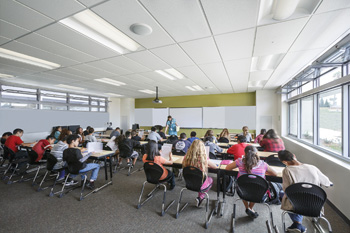 2014 COTE Award
Montgomery Middle School
"This project exemplifies the ideals that COTE stands for, striking a strong balance between design and sustainability."
Additionally, LPA sponsored the 2014 AIAOC Student Design Competition, which is open to all local community colleges with an architecture program. It aims to connect the future generation of our profession with applicable design scenarios, to build their expertise and to encourage new, creative approaches to design. The winners of this competition were also recognized at the gala.
Reaching the 100th AIAOC award is a milestone in our story and confirms the firm's commitment to designing sustainable places and spaces that enrich lives.
Dan Heinfeld, FAIA, LEED AP BD+C and President of LPA Inc., leads the design direction of the firm and has done so for more than 30 years. As a pioneer in the sustainable building movement Heinfeld is passionate about sustainability and its importance in the process of informed design. More than 600 major design awards attest to the firms's commitment to design excellence. LPA provides services in architecture, sustainability, planning, interior design, landscape architecture, engineering, and graphics.