How Pantone's Greenery Inspires Sustainable Design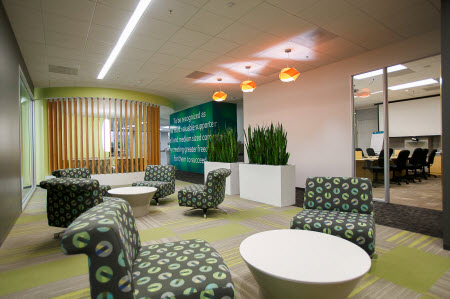 A few weeks before we all turned the page and closed the book on 2016, we were excited to learn that the Pantone Color Institute had selected Greenery as its Color of the Year for 2017.
Each year since 2000, the Pantone Color Institute has selected a color to represent the forthcoming year and it has come to serve as a strong source of inspiration across all markets, including fashion design, product design, pop culture, popular travel destinations, and of course architecture and interior design.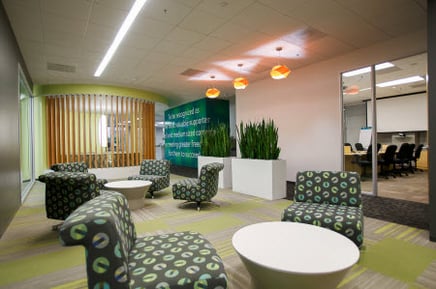 Greenery evokes feelings of revival, restoration and renewal. It is symbolic of new beginnings and encourages people to step away from their devices and seek out fresh, peaceful and meditative places. As Leatric Eiseman, the Executive Director of the Pantone Color Institute said, "Greenery symbolizes the reconnection we seek with nature, one another and a larger purpose."
At LPA, this is what we strive to do every day. We are inspired by nature's resiliency, innate principles of co-habitation, and ability to creatively solve even the most challenging of problems. Our 10 principles of sustainable design guide us through each project, helping us to make smart decisions not only for those who use our spaces today but also for the many generations of people who will come after.
The inspiration behind Greenery aligns with many of the goals of the LEED rating system and the more recently popular Well Building Standard. While LEED's credits focus primarily on the impacts our designs have on the physical environment, the Well Building Standard begins to explore how designs impact the overall health and emotional well-being of occupants.
Drawing from the concepts of the Well Building Standard, we predict that we will see an emphasis on biophilic design, which encourages the use of plants and natural elements within the built environment to help reduce anxiety, encourage focus and improve indoor air quality. We will also continue to see the incorporation of quiet or relaxation rooms that provide a comfortable space for people to find a moment of refuge from the busy day. We may even begin to see lighting systems designed to sync to the Circadian Rhythm, changing light intensity and color throughout the day to mimic the environments natural time clock.
It is no surprise that in today's world, filled with high speed technology and blinking lights, Greenery was deemed 2017's Color of the Year to serve as a reminder to reconnect with nature, take a breath and find peace with the moment that is now.
Let us all approach 2017 inspired by Greenery; with promises to be better, hope for the future and creative ideas to transform ourselves and the spaces we inhabit. Do less, build smart, and create value.
Natalie Zweig, Associate IIDA / LEED AP ID+C, is an interior design coordinator in LPA's Urban Design Studio. Some of her most recently completed projects include facilities for Cox Communications, DPR Construction and Mazda.