How Active Design is Reshaping Higher Education Campuses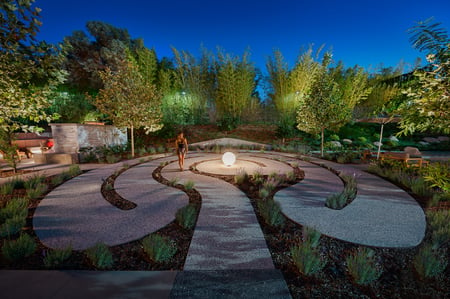 Some of the biggest challenges impacting today's students' well-being and success include stress, lack of sleep and depression. All have been shown to improve through an active lifestyle and awareness of health and wellness.
The design of our physical environment directly influences how we live. Design can address a larger social cause beyond just a specific project, and in the process reveal a universal truth. Active design, a dynamic approach to design with a primary focus on people, assists students in learning to make healthy choices, coping with stress, taking responsibility for overall health and wellness and developing lifelong healthy habits.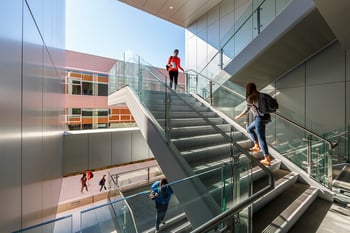 Specifically, active design concepts intentionally plan for students to develop their mind and body, as well as establish habits that result in lifelong health and wellness. It explores planning concepts that promote an active lifestyle, balanced by places for relaxation and reflection. These ideas generally promote choosing the less convenient option with the intent to burn more energy—an abundant energy source produced by the human body known as calories.
Campus recreation centers are a well-known example of active design, as they have become a primary social destination and recruiting tool for universities. These dynamic student life hubs are becoming the place on campus to see and be seen by fellow students, promoting a social group environment for student discovery and collaboration.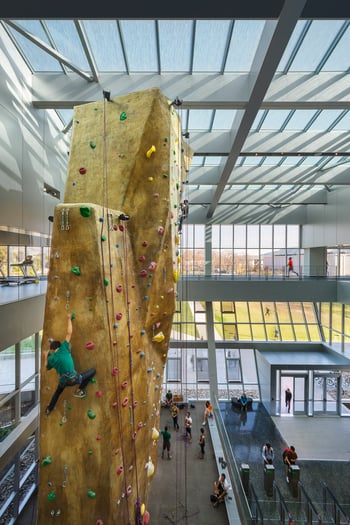 These concepts are not limited to recreation centers and can be applied in all instances of real-time critical thinking, decision-making and problem solving.
Childhood experiences provide early memories of a more active lifestyle. We engaged in learning about life through play and other physical activities, interacting with people and things while being in nature. With active design, the campus experience promotes an active lifestyle through exploration of the built environment and social interaction.
Lifelong health and wellness is achieved through a series of informed choices you make in life. Through intentional teachable moments, active design concepts are reshaping higher education facilities and preparing students for a lifelong commitment to health and wellness by reminding us of the joy of an active lifestyle.
A version of this story originally appeared in LPA Studies: Palomar College Humanities Building.
Glenn Carels is a Principal/Chief Design Officer at California-based LPA Inc. As the California State University system moves toward greener campuses, Carels has played a critical role in the implementation of their sustainability guidelines and initiatives. During his 30-year career, he's garnered 62 AIA awards for his design work in Higher Education facilities.