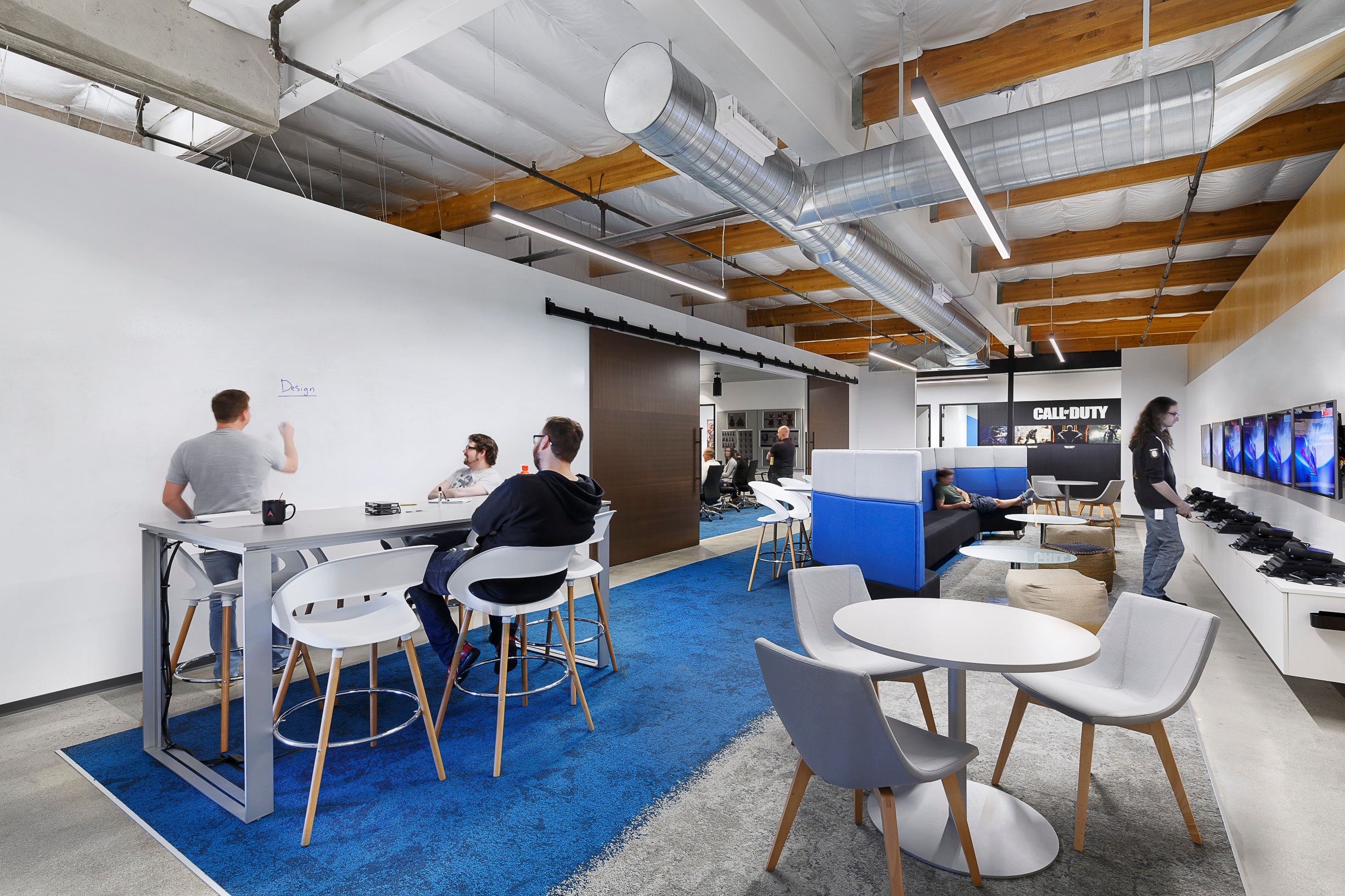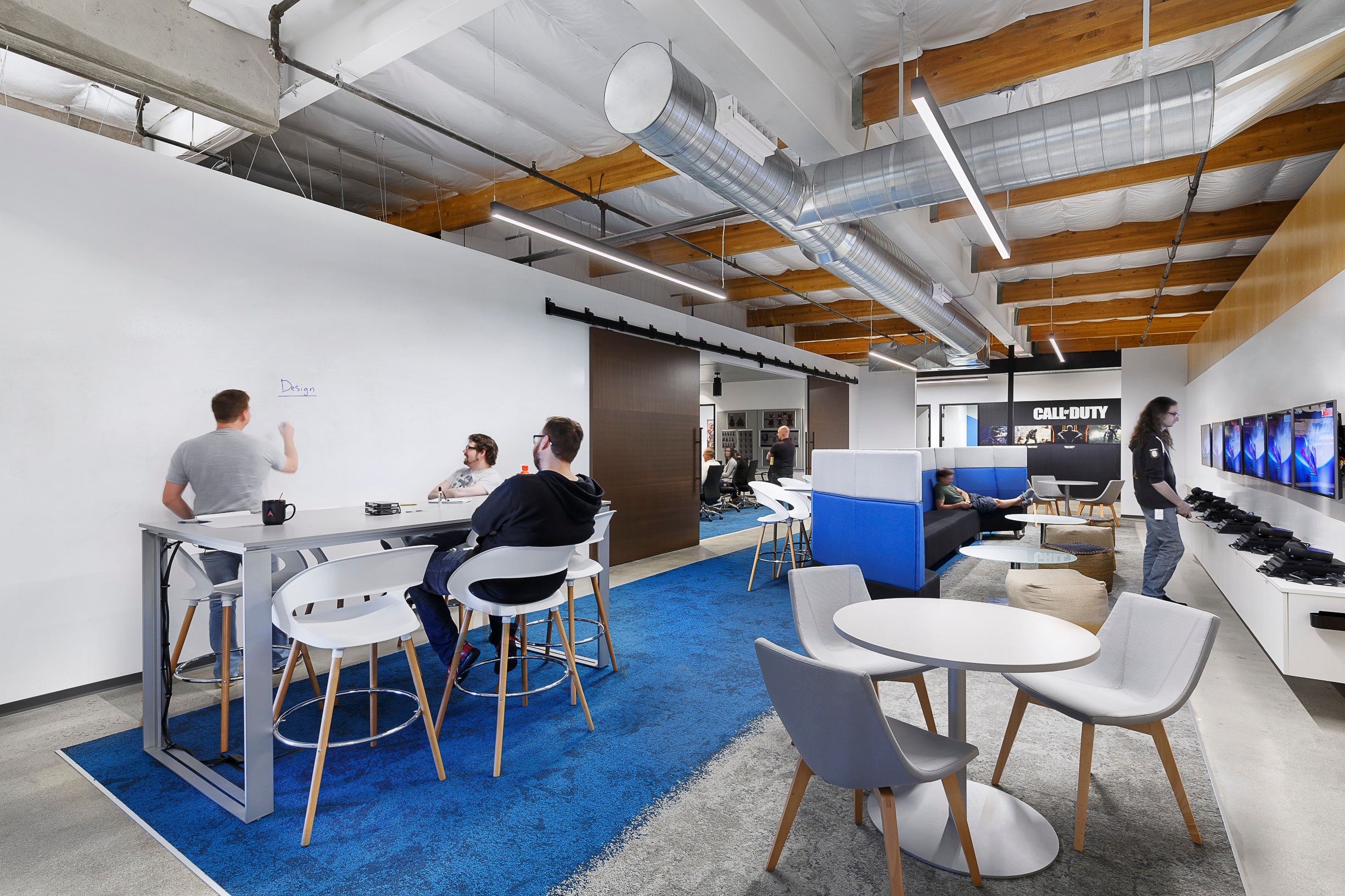 Whether for a team of 20 or 200, if today's professionals are not currently working in an open office environment, a change is likely on the horizon. Far from a fleeting fad, the open office layout is increasingly being adopted in the workplace and isn't going away anytime soon. While there are immense benefits to this transparent, collaborative layout, executives and designers are fielding no shortage of concerns from staff. With Corporate America on fire about this issue, it begs the question—Do open offices work?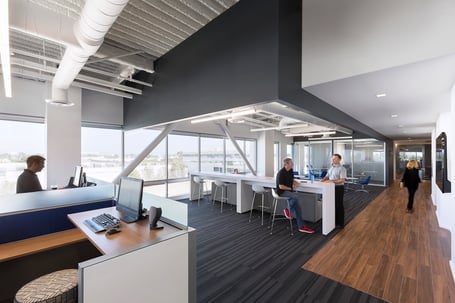 In stark contrast to the high-walled cubicles and closed, private offices of the past, the open office environment became popularized over the last decade. It serves as a strategic move to optimize office real estate and increase collaboration and innovation. By bringing teams closer together, creating more coworking space and diverse workstyle settings, the concept lends to a more efficient floor plan. With the changing expectations of young professionals, an open layout helps companies maintain a competitive advantage to attract and retain a wide range of employee demographics.
Critics of this planning concept find it difficult to stay focused—citing a lack of visual and auditory privacy, resulting in heightened distractions and uninvited interruptions. With the potential for a decrease in productivity, it's paramount for executives and their designers to consider ways to create balance in an open office. An effective commercial design will:
Mix It Up
Provide distinct spaces for both heads-down work and collaborative team areas. The placement of the open collaborative spaces need to be well thought-out, away from dedicated workstations, and offset by ample space for quiet, concentrated tasks. Give professionals more conference space, quiet rooms and phone booths—a variety of spaces that balance the open office environment.
Create Zones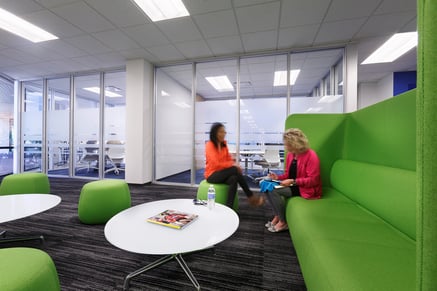 Create zones and neighborhoods that have their own personality and purpose. Break up the space using accent paint, branding, partitions and furniture that give people a sense of place. Glass partitions are a great way to create zones, while keeping things transparent, but the material must be used wisely. Be mindful not to create a fishbowl effect, where users feel watched or distracted by neighboring teams. Adding translucent film is a simple yet cost-effective way of creating a sense of visual privacy in these highly transparent spaces.
Optimize Workspace
Designing the appropriate dedicated workspace for the individual work process is key. Rather than the frequently specified open benching style desks, we have been testing the use of adjustable height desks with 12- to 24-inch-high tackable acoustical privacy screens to help define workspaces. This flexible design gives staff the ability to customize their workspace based on their work process, create visual and acoustical privacy between neighboring desks and departments when needed, while still having access to daylight and views.
Consider Acoustics
The issue of proper acoustics in a workplace environment is something that needs to be addressed head on. Rather than an afterthought, acoustics must be part of the initial design concept. By balancing hard and soft surfaces, and strategically placing materials to absorb or deflect sound, professionals will be less distracted by far-reaching conversations. Open collaboration spaces need to be protected from primary work areas, to minimize disruption. Encouraging the use of private meeting rooms for discussions of three or more people also helps on a cultural level by building a level of respect for coworker's privacy.
As technology and innovation drives people to be more mobile, it's becoming easier than ever for teams to get away from their desks to collaborate and spur creativity. By considering these design concepts that introduce balance to an open office environment, employees can be both inspired by an open and visually stimulating, collaborative workplace, while maintaining their productivity and sanity.
This story was originally shared in LPA Studies: Workplace Gems.
Karen Thomas has more than 35 years of experience in all areas of commercial interior design, which includes corporate headquarters, tenant improvements, tech compaies, corporate firms and financial institutions. She maintains an impressive roster of corporate clients, including Blizzard Entertainment, The Irvine Company and Western Digital Corporation.