Design Envy: Our Top Five Integrated Design Inspirations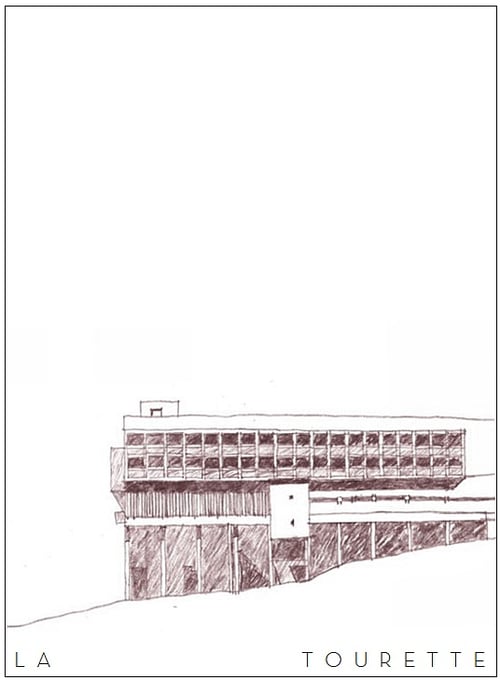 Recently, our design team was researching a K-12 project, and along with the typical request for firm information and qualifications, the Request for Proposals (RFP) asked a question that our firm has never been asked before: What five buildings in the world do you wish your firm had designed?
The question is a powerful way to understand a great deal about a firm's beliefs, design ethos and where their dreams reside. It speaks to what an organization considers to be really outstanding work and probably the highest compliment that any design firm could pay to another, "I wish we had done that." Given that background, we're sharing our response. The answer illustrates what LPA dreams we can achieve every day as an integrated design firm.
The following five projects represent different aspects of what we as a firm believe to be our mission and why our firm changed our practice from a traditional architecture firm to a fully integrated multi-disciplined team more than eight years ago.
Taliesin West (Scottsdale, Arizona)
Architect: Frank Lloyd Wright
The original design by Wright, an escape from the winters of Wisconsin, is still one of the best responses to the desert and its unique climate and setting that we have even today more than 80 years after its design. It's a model of how to understand a local climate and use that local genius to inform building design.
La Tourette (France)
Architect: Le Corbusier
This sustainable building from the mid-1950s would be a LEED Platinum project 50 years before LEED changed our industry. The passive design principles become part of the architecture's iconic expression. The passive systems are on display via green roofs, solar control (brises-solei, ventilators, loggias), natural ventilation, thermal mass and daylighting are expressed within a concrete structure that inspired a generation of architects. Unfortunately, the building's formal aspects have been often borrowed without the integration of the passive systems that made this such an iconic structure.
Sydney Opera House (Sydney, Australia)
Architect: Jorn Utzon
The distinctive Opera House building has become an iconic symbol for an entire country, as well as one of the great stories of integration by the engineering firm ARUP. Structure, acoustics and building systems all are used to improve upon a powerful architectural statement.
Case House Study No. 25 (Long Beach, California)
Architect: Edward Killsworth
The Case House Studies was a program by John Entenza for Art and Architecture magazine, where a selected list of architects created modern homes intended for a mass audience that took advantage of the benign climate of California. Unlike some of the more famous Case Study Houses, what makes No. 25 important is the remarkable indoor/outdoor courtyard that is the focus of the residence. The filtered light from the trellis above and the elegant water feature makes the outdoor courtyard an extension of the living spaces. That impressive blurring of the lines between indoor and outdoor spaces integrates this residence's architecture and landscape design into a single unified vernacular, perfectly fitting for its Southern California location.
Clyfford Still Museum (Denver, Colorado)
Architect: Applied Works Architecture
This museum is a small project with big impact, where an environmental integrated response to structure, systems and daylighting creates a project that is a model for design excellence and systems integration. This building has a place for everything, and everything is in its place. LPA has sent a number of project teams to review the museum as a case study for our integrated practice.
In short, we believe that sustainable design is much too important to be merely a scorecard and must be ingrained into a building's DNA. Frankly, the future will demand projects that will have to "do more with less"—more design with less resources. Therefore, our firm is focused on the connections that exist between design excellence and sustainability. The above five projects are models of design excellence and sustainability and are inspiration for our firm's integrated process.
Dan Heinfeld, FAIA, LEED AP BD+C and President of LPA Inc., leads the design direction of the firm and has done so for more than 30 years. As a pioneer in the sustainable building movement, Heinfeld is passionate about sustainability and its importance in the process of informed design.