LPA Makes Grand Debut on the Architect 50 List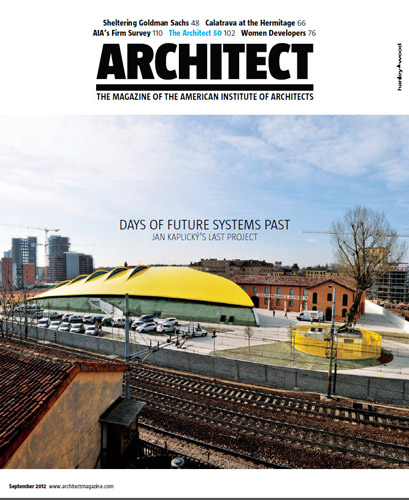 By Barbara Horwitz-Bennett, A/E/C Industry Writer
Hobnobbing with the nation's best architecture firms, LPA made its debut appearance in The Architect 50, taking the #36 spot on ARCHITECT magazine's coveted short list.
Scoring firms in three categories—including net revenue per employee, sustainability activities, and design excellence and pro bono work—LPA's long-time commitment to green design and community outreach really shined through in its first official submittal to the award's program.
"Given the selection criteria, we believe that this is a very prestigious listing of firms that looks at the entire breath of an organization, in lieu of a one-dimensional listing like billings or number of LEED professionals," observes LPA President Dan Heinfeld FAIA, LEED AP. "We feel honored to have been recognized under this criterion. Given our commitment to sustainability and giving back to our communities where we practice, this is a special award that the entire firm can share in."
That being said, it is significant to note that 78% of the firm's designers are LEED-accredited professionals and 69% of LPA's projects were designed to LEED standards in 2011. Meanwhile, the practice has completed more LEED certified projects than any California firm.
In addition, LPA used energy modeling to predict energy use on 80% of its projects last year, while 80% of designs pursued a potable water-use reduction target below code-mandated standards.
Furthermore, the firm's projects averaged 25% more efficient than California energy code Title 24's strict energy requirements last year, which enabled LPA to cash in on the California Public Utilities Commission's Savings by Design incentive program.
Incidentally, these incentive dollars were then re-invested in the company's Travel and Training Grant program, which encourages employees to attend conferences and pursue continuing education and career enhancement opportunities.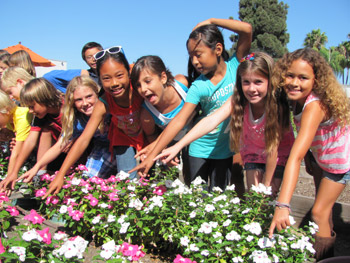 In the pro bono/community outreach category, 3% of the firm's total billable hours were donated to pro bono projects in 2011, for local non-profits and schools such as the Davis Magnet School where LPA designers are "greenovating" a classroom and measuring its performance against an existing space.
In addition, LPA architects and engineers are actively involved in dozens of professional and community organizations, and occupy leadership positions such as the U.S. Green Building Council's Orange County Chapter Vice Chair and USGBC's Orange County Chapter Green Schools Committee Chair.
Although LPA didn't enter The Architect 50 competition—now in its 4th cycle—in past years, Heinfeld was optimistic that the firm's focus on sustainability and noted design awards would stand his colleagues in good stead amongst the 134 submitting design firms this year.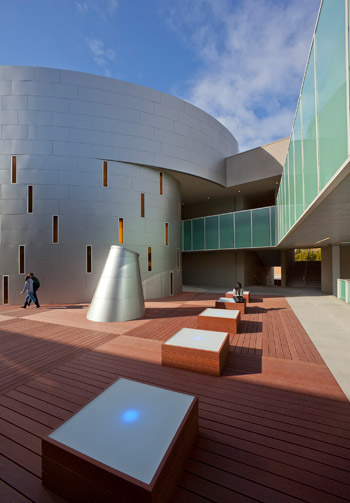 For example, LPA earned an American Institute of Architects (AIA) Orange County Chapter Honor Award for Design and a Pacific Coast Builders Conference Grand Award for Best Educational Facility for its innovative design work on the Multidisciplinary Building at Palomar College in San Marcos, Calif.
Designed to exceed Title 24 by 32%, LPA specified lighting controls, indoor solar shades, exterior overhangs and Energy Star-rated equipment for the 131,000 square-foot facility. In addition, a mixed-mode ventilation system boosts efficiencies another 5% to 7%.
Also of note, LPA's renovated and expanded offices in Irvine and San Diego earned a LEED-CI Gold certification, incorporating living vegetated walls, daylight-intensive skylights, LEDs and energy efficient lighting and operable windows.
In a nutshell, ARCHITECT magazine describes its award's program as "celebrating practices of all kinds—practices that are as adept with building technology as they are in business, that can win design awards and also give back to their communities."
While these are both past accomplishments and future aspirations for LPA, it comes as no surprise given the firm's deep-rooted sustainable design philosophy.
"We are asked constantly to do more with less today and we believe that the only way to meet the challenges of this new reality is through an integrated sustainable design process," says Heinfeld. "It is a process that in lieu of chasing fashion, finds the synergies between design excellence and sustainability that create long-term value for our clients."
Barbara Horwitz-Bennett covers the A/E/C industry and is a regular contributor to several architectural publications including Architectural Products, Building Design+Construction and Healthcare Design.