Earth Week 2012: What are we celebrating?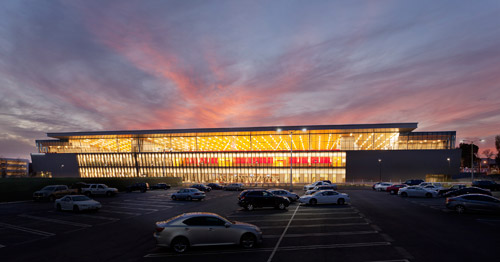 What a week. Not only is Earth Week upon us, culminating in Earth Day this Sunday, April 22, but we have the pleasure of sharing, that LPA has officially been named Engineering News-Record's California Design Firm of the Year.
"LPA was chosen based on a variety of accomplishments in the past year, including revenue in the state, major projects completed or begun, sustainability initiatives, industry awards and recognition, and community outreach," writes Editor Robert Carlsen. According to Carlsen, our firm will be featured in the June 4 issue of ENR California in addition to their annual Top Design Firms rankings.
In other news, we learned that our office in downtown San Diego—in the historic Wonder Bread building, built circa 1924—earned LEED Gold certification from the U.S. Green Building Council. The plaque arrives in four weeks, and the timing couldn't be better. This East Village design studio is one of about 100 LEED projects in San Diego, and the first to be completed using LEED-CI Version 2009. "We like to be innovators," said LPA's Director of Mechanical Engineering, Erik Ring.
In the April issue of COAST magazine, more eco-friendly leadership was recognized in Out of the Box. The five-page spread gives an inside look at the sustainable renovation and expansion Principal and Director of School Planning Jim Kisel underwent, with his midcentury home in Laguna Beach, CA. Originally built in 1959, the most obvious sustainable strategy is the reuse of the entire, existing home—which grew from a "cute" 825 square feet to a spacious 2,000 square feet (with plenty of room to entertain).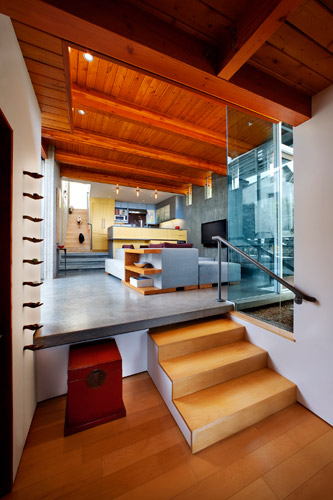 Optimized solar orientation, deep overhangs and operable glass allow the house to breath with little mechanical assistance. Mixes of renewable and exposed building materials form the pallet, and eliminate the need for secondary finishes.
In keeping with our theme that conservation is the best place to start, we share with you some interesting facts and figures, on simple practices that add up to big savings:
By using recycled paper last year, LPA saved 1,818 trees, 776,800 gallons of water waste, and 169,384 pounds of co2.*
By automatically setting our printers to print double-sided, we saved another 718 trees, 304,800 gallons of waste water, and 66,384 pounds of co2.*
By eliminating plastic (PVC) binders and converting to recycled ones, LPA saved 1,444 kilowatt-hour (kWh) of energy, 4.1 barrels of oil, and 7.5 cubic yards of landfill space—in 2011, alone.*
Additional stats are available from research of our 2011 printing volumes, however we thought you'd find these the most useful because you can implement these ideas anywhere both on the job and in your home. For additional goodies, be sure to visit our Facebook Fan page where we're sharing new, fresh architectural eye candy, every day, for your enjoyment this week. Have a wonderful Earth Week dear readers.
*These figures are compiled from research of LPA's printing volumes for 2011, conducted by ProGroup. For additional information, contact ProGroup President, Cindy Kennedy, at (949) 748-5400.
Rochelle Veturis Coles is the Media and Public Relations Director at California-based LPA Inc.