Sustainable Architecture Intern Shares All
By Guest Blogger Jake Belinski, Professional Studio Intern
Interning is an extremely valuable part of an architecture student's overall education and experience. As an intern at LPA, my eyes have been opened to what goes on in the real world of architecture—there are many things that continuously occur in the firm setting that one would never see or learn about in school. This experience is definitely one of the most important tools that I will leave college with.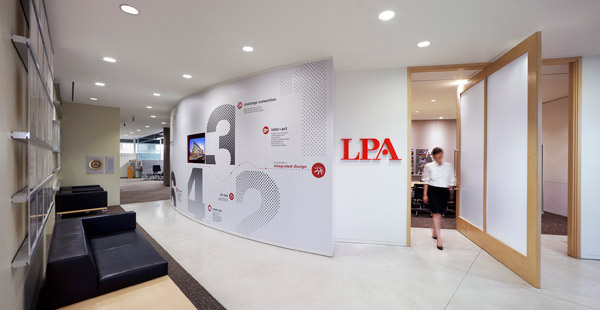 Not only does one learn more about architecture in general, but you get to see how everything comes together and how the business side works as well. LPA is "fully integrated," so it gives my fellow interns and I an exclusive chance to see the different disciplines working together. There are architects, landscape architects, interior designers, structural engineers, mechanical engineers, and business associates sitting all around me. This makes the learning experience very diverse, due to all of the different views and types of ideas that are presented to us during our projects.
I decided to dedicate my entire fourth year at Cal Poly San Luis Obispo to an internship, so I could leave college knowing what to expect. These types of experiences and interactions cannot be taught or explained in a classroom setting. I have already learned a great deal this year working at LPA. I hope to expand my knowledge in three specific areas by the time the internship is finished.
First, I hope to learn more about the business aspects of architecture. It is interesting to witness the interactions between clients, architects, and construction managers. I hope to learn more about the construction process as a whole and where the project is taken once LPA is done with it. There are many other events that take place, such as inspections, approvals, and documentation. This aspect of the business would be useful to know for future experiences.
Second, I am interested in LPA's PowerPoint and presentation skills. This has always been a weak point of mine so I hope to expand my experience in this area. The designers at LPA are good at organizing and presenting projects to clients, and fellow employees too; this skill greatly benefits LPA when it comes to client interaction and firm competitions. LPA has shown me how powerful PowerPoint can be compared to traditional hard copies or posters.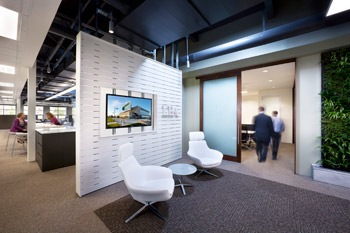 Lastly, LPA has shown me many sustainable design techniques and products that I was previously unfamiliar with. The "Lunch and Learns" have opened my eyes to products and manufacturers that I had never seen before. These seminars are extremely beneficial because they give attendees knowledge of green products available for use on future projects. The more we understand these products and techniques, the more sustainable we can become. LPA is very focused on giving employees the best tools to develop the top sustainable designs.
LPA is a large and successful firm, and working here is an invaluable experience that offers a diverse and comprehensive outlook on architecture from the green perspective. I feel like this firm follows Cal Poly's learning objectives closely, which makes me feel prepared when it comes to environmental sustainability.
For more information about the LPA-Cal Poly San Luis Obispo Professional Studio Program, e-mail dgilmore[at]lpainc[dot]com.