Sustainable Design Principle #7: Enrich Lives
Of all of the principles we've covered in this series, on LPA's 10 Principles of Absolute Design, I'm especially excited about today's topic. These tenets help us think more globally about sustainability, and our approach to integrated sustainable design. Today, we're looking at Principle #7: Enrich Lives.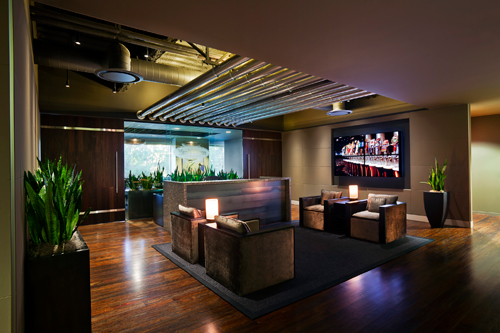 LPA's 10 Principles of Absolute Design
Enrich Lives
Create Value
Prove It
Step Up
LPA Sustainable Design Principle #7: Enrich Lives. Green planning and design should enrich the lives of all building users on a daily basis. The most sustainable building one can create is the building that people love and want to take care of, and that will last for decades or one hundred years. This can only be achieved through great design. And that's fundamentally what we try to accomplish here, and why we believe design matters.
We are trying to marry sustainability with good design, which creates projects that enrich the lives of everybody who uses them on a day-to-day basis. As I've mentioned before, good design and green design aren't exclusive of each other. Design and sustainability go hand-in-hand, and through an integrated process, we create buildings that will be timeless, that will be loved for a long time, and that is how we deliver a lasting value.
TANGIBLE STEPS TO TANGIBLE VALUE
Very practical ways we provide that above-and-beyond value for our clients? One, is creating spaces that allow people to interact, to collaborate, and to use their space in different ways. Flexibility is key, and it's neat to see people afterward, using their space in ways that we never even thought about.
Using the outdoors, especially here in California, is another way we give client's more bang for their buck. We have such a great climate, and we like to create buildings that take advantage of it with lots of outdoor spaces.
We pursue designs that allow users to do their jobs a better, and easier. People tend to work smarter in spaces that have more daylight, and this efficiency is important to us. In our recently expanded space in Irvine's University Research Park, our employees are enjoying their operable windows for the access its giving them to "environmental white noise" (i.e. the sounds of birds chirping or natural breezes). One employee said after two weeks of working in the expanded space, he feels calmer, and less stressed. We also look at how employees work individually in their work space; we look at how we can make their workflow more efficient, and enhance what they're already doing.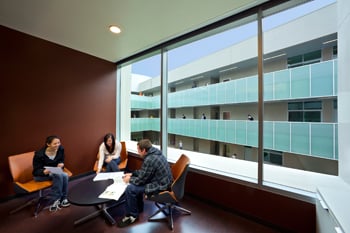 Essentially, what we try to do with all of our projects is allow people to work better, learn better, and live better as they move into the future. It's unbelievably rewarding to go to a school we've designed, and see how they're using it. I can't help but think about the thousands of students that use each of the school and university facilities we've designed. It's mind boggling to think about how many kids that adds up to on a year-to-year basis. We've played a small part in enriching their lives with good design and for us, that's always the best part.
Dan Heinfeld, FAIA, LEED AP and President of LPA Inc. For more than 30 years, he has led the design direction of the firm. Since 1985, LPA has been recognized with more than 150 AIA national, state and components awards that promote the importance of sustainability in the process of informed design. LPA provides services in architecture, sustainability, planning, interior design, landscape architecture, engineering, and graphics.