Sustainable Design Principle #6: Build Smart
We're more than half way through our series on LPA's 10 Principles of Absolute Design. These tenets help us think more globally about sustainability, and our approach to integrated sustainable design. Today, we're looking at Principle #6: Build Smart.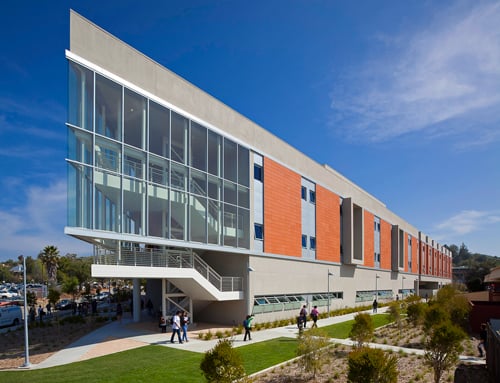 LPA's 10 Principles of Absolute Design
Build Smart
Enrich Lives
Create Value
Prove It
Step Up
LPA Sustainable Design Principle #6: Build Smart. Building smart at LPA means that we view sustainability and architecture as one in the same. We don't separate or emphasize one over the other. We feel that essentially, they are the same processes and as a result, we take a very different approach to "building smart."
To simplify the idea, think of it like this. We don't design a building then apply sustainability to it because that would be like taking sustainability and applying architecture, afterward. It makes no sense.
Building smart starts with conservation and doing the tried and true things that have been principles of architecture forever, (i.e. natural ventilation, optimized solar orientation, use of healthy materials). Sustainable design isn't about a scorecard it's about how we create architecture that is totally based on where it's located, the gifts of its site and how we take and incorporate these gifts into a flexible, efficient, beautiful building.
Before people started sealing up their buildings, and using HVAC, buildings used to breathe. They were open, and related to their environments. With each building we design, we seek to bring this back. We want our work to become a part of the natural surroundings, to look as if it's always been there, complementing the environment and serving the occupants within.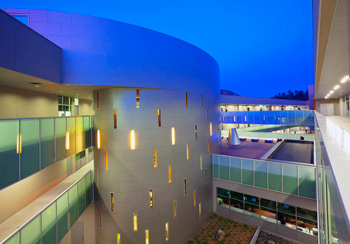 As I write this, I think of the Multi-Disciplinary building our Higher Education designers created for Palomar College. In this new office and classroom facility, every occupied space has been designed with the opportunity for natural ventilation. The courtyard building has been designed with single-loaded corridors to promote and take advantage of the benign San Diego climate. Coupled with daylighting, occupancy sensors and an efficient HVAC system, the building is 32% better than Title 24 energy standards. Now this is architecture that uses its "smarts."
Dan Heinfeld, FAIA, LEED AP and President of LPA Inc. For more than 30 years, he has led the design direction of the firm. Since 1985, LPA has been recognized with more than 150 AIA national, state and components awards that promote the importance of sustainability in the process of informed design. LPA provides services in architecture, sustainability, planning, interior design, landscape architecture, engineering, and graphics.