Lessons from Chicago: Urban Diversity Promotes Vitality
I'm a strong believer that diversity is key in the creation of a lively city that can be self-sustaining and growing. Urban activity is dependent on its users. Those cities whose urban cores focus on only a few types of developments, such as commercial and office buildings, are often prone to stretches of lifelessness when such spaces are not being used. In contrast, cities that offer a variety of zoning types are able to provide significant amenities to visitors and residents, permitting continued use and livelihood.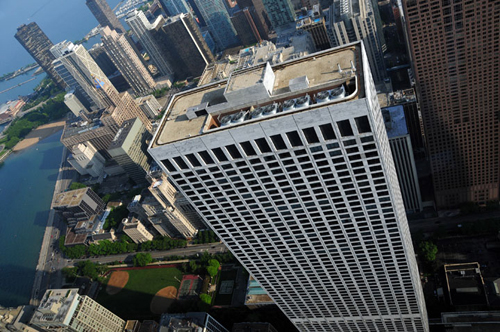 During my vacation, I found Chicago to be a fitting model of the latter. With a tightly woven urban fabric, efficient public transportation, dynamic green spaces, and a pedestrian-oriented scale, Chicago is certainly an excellent example of an efficient, socially sustainable city. But it was the programmatic diversity within the city that really excited me. From the center of the city, residential, commercial, office, recreational, civic, cultural, and entertainment zones all stand within easy access. Grant Park and Navy Pier serve as lifelines in public congregation, providing welcoming settings for recreational activities. Educational facilities, such as the Art Institute of Chicago, Adler Planetarium, Schedd Aquarium, Field Museum, and Harold Washington Library function as important cultural institutions. The towering and often historic skyscrapers of Downtown host a plethora of residential and office towers. Shoppers can satisfy their consumer itch with the elegant Magnificent Mile, just north of the Chicago River, while patrons of the civic arts have plenty of theaters and music venues that can satisfy their performing arts thirst. Even sports fans don't have to venture far to reach ball parks, football stadiums, and basketball arenas such as Wrigley Field, Soldier Field, and the United Center.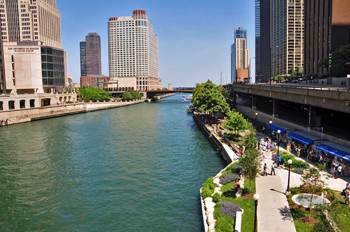 What's fantastic is that most of this can be found within a convenient three or four-mile radius. That sort of density provides a wealth of incentives to live within the city, and that in turn attracts people to live and use its urban spaces. This is the sort of goal that the revitalization efforts of less vibrant cities across the country strive for. And for good reason. That sort of integration and efficiency fosters sustainable growth and ultimately forms a sort of self-running machine. It's quite wonderful when residents have all the amenities they need--not only basic services but also recreation, entertainment, and education--within easy access. That's the type of city framework that will encourage them to continue to live there. This stretches beyond mixed use in a single development; it's mixed use throughout an entire city.
I feel this is the type of model that all cities should follow. Creating an architectural icon and hoping tourists will come is never enough, although that can certainly help jump-start the process of transforming a city into a more lively urban district. Instead, a city must also weave basic infrastructure and diverse programs within a human scale of density. A couple of capital developments won't make much impact unless there's a holistic thought to urban design that laps across multiple disciplines. But when it all comes together well, it can function admirably. And based on my experience, Chicago provides an significant example for what many cities can aim for.
Albert Lam is a Technical Designer at California-based LPA Inc. He is a LEED accredited professional who specializes in the design and implementation of K-12 schools.