Architect Spotlight: Carrick Boshart
As part of a continuing feature on this blog, we'll meet each of the firm's associates and get their take on LPA, architecture, and of course, sustainable design.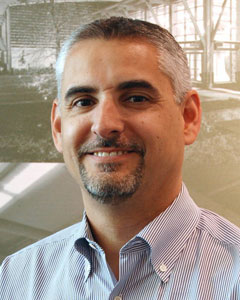 CARRICK BOSHART, AIA, LEED AP
Q. How long have you worked at LPA?
A. 15 years.
Q. What do you love most about your job?
A. I actually have two things I love best. Working with our clients and technical detailing. For our clients, I enjoy providing them with solutions to their problems, giving them expert advice, and always being their advocate throughout the entire process of delivering a building or related project. Many times our civic clients are a local government staff person who has never worked with an architect or has never been involved with delivering a new facility, and then suddenly one day they are the point person for a $20 million project. But it's part of LPA's DNA to address that by providing excellent professional service at all levels, and I am proud to be part of a firm that still believes in client service first. It is so rewarding when the client sends you an email thanking you for always making their job easier, giving them options, or just plain "watching their back." The other thing I love about my job is doing technical detailing. It's the one area of an architect's job where you take all the various pieces of building materials and put them together to not only perform to industry standards, but also do it in a way that considers the best in service life, maintenance, constructability/compatibility, and aesthetics of the components. When you do it well, you solve a very complex problem with a simple, elegant solution.
Q. What does a day in the life of Carrick Boshart look like?
A. Juggling multiple deadlines, preparing for meetings, answering client/CM or Contractor questions, coordinating consultants and LPA team members, QC reviews of drawings and specs, detailing components, LEED coordination and doing code research. On the marketing side, I attend various city/civic-related client functions, charity events and local A/E industry type mixer events where I can meet existing and new clients and share the LPA story with them. Sprinkled into all of that I help find leads, assist in producing qualification packages related to RFP's, and attend the client interviews related to the RFP's we have been short-listed on. But starting next week, I am branching out into architecturally themed stand-up comedy at local night clubs- have you heard the one about the three nuns and a truss…?
Q. What project are you working on this minute? What does it entail?

A. The Brentwood Civic Center, which includes a 65,000-square-foot city hall, a 32,000-square-foot community center, a three-story parking structure, a history walk and fountain plaza, and a city park with an interactive water play feature. After 18 months in design and documentation, the project just went to bid last fall and is in early construction. The LPA team is busy with RFI and Submittals right now, and we are excited that the project is on track for a Gold rating with USGBC. This project will usher in a new chapter for the Roseville office in many ways; in northern California it will be our first midrise city hall, our first parking structure, our first community center, and our first LEED Gold rated civic project.
The City has brought in a local artist and our team is working on incorporating his custom wall mural, fountain mosaic, and children's play-area fence, seamlessly into the project. On a more local arena, I am about to see a three-year marketing effort on a large 75-acre sports park in the Placer County area come to fruition with a contract for early concept and feasibility services. LPA Inc. will be teaming with Ripken Design (Cal Ripken Jr. of Major League Baseball Hall of Fame), a specialist firm that has provided the master planning/pro forma services for several large baseball, lacrosse, soccer, and basketball facilities throughout the eastern United States.
Q. What do you love most about sustainable design?
A. Sustainable design represents the "promise" that innovation has always delivered; we can make our resources go much further with technology in lieu of solely rationing. Personally, I think LEED and the sustainable movement is at its best when the design professionals are allowed to bring "NASA" technology to the building/construction industry in conjunction with the passive design aspects such as north facing site orientation or shading elements.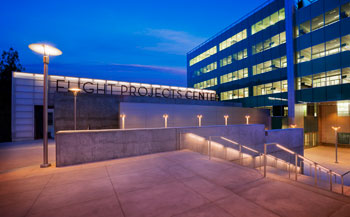 Case in point, I recently produced a PowerPoint presentation that highlighted several of the energy saving design elements in the Swiss Re Building in London (a 40-story conical shaped high rise that opened in 2005), in which the architect (Foster + Partners) "invented" several new energy saving architectural features unique to this building that combined with the more mainstream elements of high efficiency lighting and HVAC/plumbing equipment, has delivered a building that will use 50 percent less energy than a typical rectilinear high rise of the same volume. To state this in a different way, the mechanical and lighting strategies as well as the shape and envelope design (elements the architect invented) of this one building, if applied to all of England's new construction, could double the country's entire energy supply without increasing any of their supply sources. Now that's a tipping point worthy of national policy!
Invent something that instantly increases your resources rather than limit you with social-engineered rationing. But as you may not know, LPA not only brings NASA technology to LEED, sometimes we bring LEED to NASA. Seen the JPL project? Let's just put it this way, JPL loved their new Platinum rated building so much that right now, somewhere in deep space, there is a probe with an I-Heart-LPA bumper sticker, strategically slapped on the rear bumper… er solar panel.