Aspiring Architects Yield a Passionate Advantage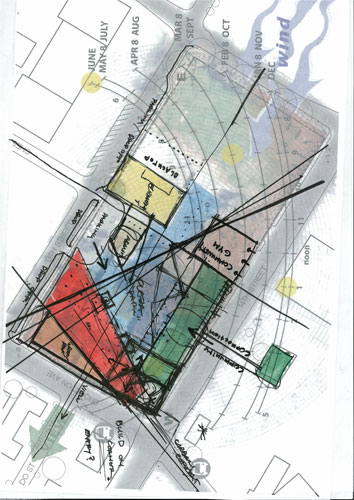 By Guest Blogger Matt Kingdon
It was the best of times … it was the worst of times. It was about a year ago that I faced the exciting idea of graduating from an esteemed university. It was about a year ago that I faced the daunting idea of entering that thing they call "the real world." Talking with friends facing graduation made me realize the job search is something similar to Pan's Labyrinth -- an infinite amount of paths, all hopeful, but rarely leading to anything more than a dead end. Coming out of school, I felt the same bewildered feeling, but my path led me to a wonderful opportunity at LPA, an outstanding architecture firm.
While you may think the experience section of your resume doesn't catch any eyes compared to other job seekers, I would say your lack of experience is your greatest advantage. See, the energy and creativity of a student is infectious to a firm and people in general, which is why firms participate in internships, and other student programs including design competitions and charrettes. Maybe it brings people back to the glory days of college, or maybe it is the naivety and innocence of a student that people are attracted to. Either way, the fact that you are a student is what sets you apart from every other aspiring employee.
Think about this … you just spent a year or more developing a thesis on say, conventional design versus sustainable design. You find a firm that you are interested in, and you give them a call or send them an email. "As a student at 'esteemed university of wherever,' I am researching this 'interesting topic here' for a thesis project. I would love the opportunity to talk with your firm about your work in 'said expertise' and get your feedback and insight on my research." Now doesn't that sound more enticing than, "I was wondering if you had any positions open?"
Spending the time to talk about one of your student projects is more valuable than handing over a resume. We all talk about making an impression, and there is no greater first impression than an in-depth conversation on a topic that both parties are interested in.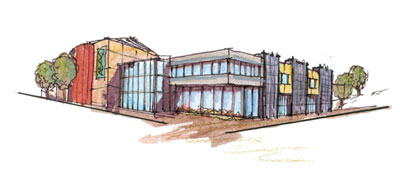 Now you are not depending on the graphics on your resume as a lasting memory. Instead, a firm remembers you by the research and conversation you have developed as a student. And even if you don't get a job offer out of it, you have now created a contact to add to your network, which saves me some material for my next post!
Is it a dirty trick? Or could it be inside information? No, but it worked for me, and as a job seeker, you have to sell your greatest assets. As a student with little or no experience in the industry, carrying a portfolio of sleepless nights and tiresome exploration, it is simply that, the greatest asset you have. So this inspirational rant is not meant to try and paint a pretty picture over this disheartening task at hand for so many graduates, but rather, it is to try and share some knowledge a little earlier than most would have realized, hopefully soon enough to help find a job. And also, to remind the profession that the inexperience of a student can be a great asset to a firm.
Matt Kingdon is a Technical Designer who specializes in K-12 schools at California-based LPA Inc.