Learning about Learners from Architecture Students
By Guest Blogger Matt Kingdon
Over the years, LPA has welcomed hundreds of interns into our midst. And unless you're an architecture student at Cal Poly San Luis Obispo -one of the top architecture schools in the nation-you may not know about their partnership with our firm. A byproduct of this partnership is the Professional Studio program, which is now in its third year.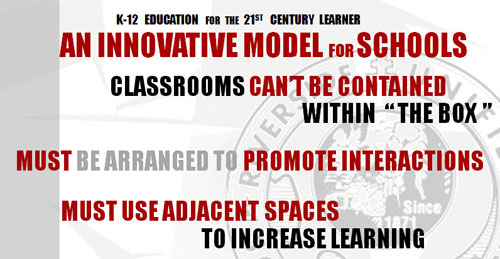 For approximately 10 weeks, the students are required to spend Mondays and Fridays on their assigned studio project, under the advisement of assigned LPA designers; Tuesdays, Wednesdays, and Thursdays the students are paid employees of the firm, working with project teams throughout the office and taking on a multitude of tasks. For most, this is their first experience in a firm setting, so just the work experience is a huge learning opportunity. Beyond that, we try and incorporate as many LPA resources as possible to open up their minds to different disciplines and realms of the profession; aspects they probably haven't seen in academia.
The students attend project meetings, lunch-and-learns, office meetings, and more informal LPA social events. All of these are great experiences that help them decide what they want to pursue in the profession. While the studio project is the focus of the quarter, it is really the interactions and daily occurrences that they learn from the most.
This week, we'll feature two Professional Studio program participants and read about what inspired them, challenged them, and most importantly, what they learned during their work/design studio program. The challenge was to design an innovative K-12 school that provided supportive learning environments for students with diverse learning preferences. The Cal Poly Studio team was encouraged to think outside of the classroom "box" and design from the inside out.
Working in a group of three, the students spent a significant amount of time researching the principles that shaped their approach. They were to focus on the process of developing design concepts then defending how these concepts translated into space planning, and ultimately the overall campus master plan through the project's progression.
First up, we have ... student Paul Hedgcock.

INSPIRATION
Initially it was research that inspired my studio project but reading deeper into it, I saw that the approach to education was something that was ever evolving. Not that architecture holds all of the answers, but it can provide a dialogue between the built form and how people learn. This dialogue can tell the designers and educators what works and what doesn't work, and how to adapt to an ever changing process. This could have a large impact on society and could actually make a difference in the lives of the students.
CHALLENGES
The greatest challenge was developing an idea and concept that could be meaningful to each member of the team. It was interesting because each of us working on the project attended a different type of school and had gone through our own experiences. Bringing these experiences to the table inevitably brought disagreement, but we had to distill the problem to its fundamentals and really start from scratch.
We had to place ourselves into the positions of educators and school programmers and think about what education meant and what it needed to do. This was the hardest part because none of us had this professional educator experience, and what experience we had as the students, varied among us. Even though it was the greatest challenge, I believe it gave us the best reward because we were able to think through the project in a new way and it gave us a chance to verify our concept throughout the design process.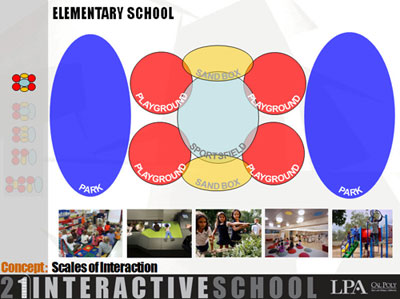 LESSONS LEARNED
The greatest learning experience I took from this project was that having a strong concept can really help develop the architecture further. Since we went through the exercise of being the educator, we were able to create processes that were meaningful to the program.
I never once felt that anything in the project didn't belong there, or that we added anything in because it was 'cool'. I felt everything served its intended purpose and helped in the overall scheme. I have never quite worked on a project in such depth or clarity. I think this was only possible because our team had several experiences and we worked hard to distill them to the core values.
For more information about the LPA-Cal Poly San Luis Obispo Professional Studio program, e-mail dgilmore[at]lpainc[dot]com.