Are you ready for the CALGreen Code?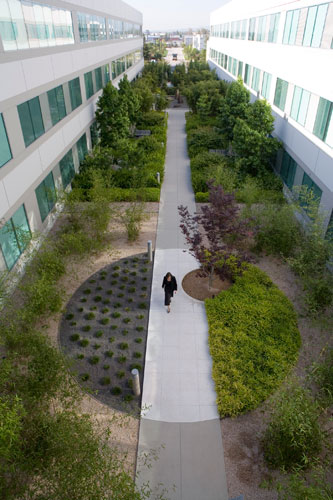 By Guest Blogger, Steve Kendrick, AIA, LEED AP
Late last year you may have read Mr. Newsom's musings on the 2008 California Green Building Code (CALGreen Code) and its vagaries. Since then, the California Building Standards Commission is readying the 2010 CALGreen Code for publication, and they are quite proud of it.
Having worked closely with one of our clients to provide comments to the CBSC through the public review process, what is currently pending publication is essentially a re-organized 2008 code with more mandatory requirements. The 2010 CALGreen Code is scheduled for publication in June or July of this year and by State law becomes effective 180 days after publication. The proposed effective date is January 1, 2011.
MANDATORY HIGHLIGHTS
CALGreen defines the measures as either mandatory or voluntary, with voluntary having two tiers - CALGreen Tier 1 and CALGreen Tier 2.
Mandatory measures include components currently regulated by other agencies (i.e. stormwater pollution prevention (SWPPP), energy efficiency), and new components. Some mandatory highlights include bicycle parking and changing rooms, designated parking for fuel efficient vehicles, light pollution reduction, grading and paving design, water metering, water use and waste water reduction, plumbing fixture requirements, exterior water use, irrigation design, construction waste reduction and disposal, commissioning, reduction in material VOCs and elimination of Chlorofluorocarbons (CFCs) and Halons. Quite a list.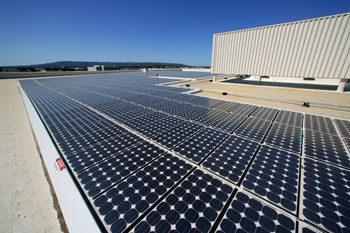 For all of our projects processed through the Division of the State Architect (DSA), the list of mandatory measures is shorter and notably does not include the commissioning requirement. Good idea to always verify which measures the agency, which has jurisdiction, has adopted.
Agree with CALGreen or not, it is here and will be effective in a manner of months. As with any new or updated code we need to educate ourselves to try and alleviate any confusion about specific provisions. Have additional questions? I'd love to receive them. E-mail skendrick [at] lpainc [dot] com.
Steven Kendrick, AIA, LEED AP, is an LPA Principal with experience in recreation and corporate projects. An advocate for green building, he has presented for the U.S. Green Building Council, Urban Land Institute, American Institute of Architects, and CoreNet, to name a few.