A Green Leader is Hard to Find: Green Building Strategies from NASA
With endless amounts of award programs and design showcases, pretty much any project can finagle some kind of award with the adjective 'green.' So, what I'm interested in, is how does one sort the mediocre projects from those that truly exhibit leadership in the field of
sustainable design
? Experience tells us, that the Green California Summit is a good place to start.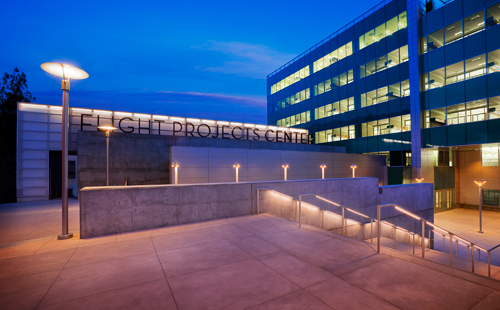 Just last week, they gave out leadership awards to government organizations that showed effort and innovation in the environmental sensibility realm. Among the winners, were the Franchise Tax Board, the California Energy Commission, the City of San Jose, the University of California Irvine and more.
The coveted Green Building Award was taken home by the Jet Propulsion Laboratory for their LEED Gold Flight Projects Center. As you've read before on this blog, the noteworthy building is the first NASA facility to be certified LEED Gold.
I personally like this project because it's great example of consistency within a brand. The leadership NASA exhibits in space, plays out in everything they do; green building included. With communication, resource efficiency, and sustainability at the core of every decision, JPL ended up with a building that enhances their mission and provides a living, breathing teaching tool for sustainable design. A consistent and functional eco-friendly building, the Flight Projects Center has a green roof, displacement ventilation system, daylighting, energy and water efficient fixtures, site appropriate landscapes, and more.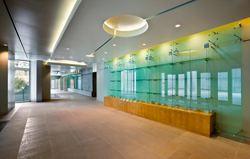 When asked about the honor, JPL provided this comment:
"We are honored to receive this award for our Flight Projects Center, where scientists and engineers are planning space exploration missions, while at the same time we're supporting a mission to protect our home planet, Earth," said JPL Director Charles Elachi.
Congratulations again, to everyone involved with the JPL Flight Projects Center. Your collaboration and spirit of cooperation shines through.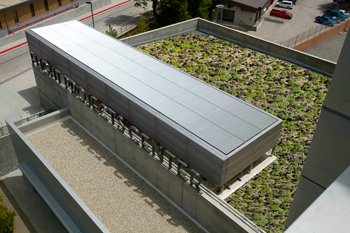 Architect of Record, LPA Inc.
Dan Heinfeld, President
Steve Kendrick, Project Principal
Damon Dusterhoft, Project Director
Denise Mendelssohn, Project Manager
Keith Hempel, Project Designer
Patrick McClintock, Interior Designer
Craig Shulman, Contract Administrator
Kenny Lee, Structural Engineer
James Gobright, Landscape Architect
Glen Kubota, Landscape