Three for Three: Cities and Stimulus Money
By Guest Blogger Jeremy Hart, LEED AP
According to the Department of Energy's website, more than $800 million has been awarded in Energy Efficiency and Conservation Block Grants (EECBG). Were you one of the 700 cities that benefited from this funding? With more than $2.7 billion in formula grants available why not?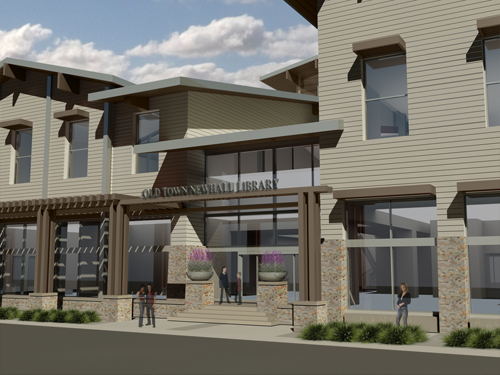 Toward the end of last year, our Civic teams worked with three different cities to help them realize their funding capabilities through the American Recovery and Reinvestment Act. We celebrated, along with them, when all three were approved for their monies.
For the City of Hesperia, they used their grant for a solar energy project for their new police station. Approved for more than $770,000 the add-on created 35 jobs and energy savings the city will absorb for years to come. Since police stations have high electricity demands around the clock to begin with, putting money toward making the Hesperia Police Station more efficient was a shrewd and strategic decision.
For the City of Laguna Niguel, they wanted to go greener with additional sustainable features for their new city hall. Residents are excited for this new 40,000-square-foot facility because they will finally have a civic center to call their own. The Laguna Niguel City Hall will feature a 3,860-square-foot photovoltaic system which will generate power during peak demands. Would these panels have been there had the city not received the $572,000 grant? We'll never know but they are thrilled for their future energy savings and the 10 jobs that were created.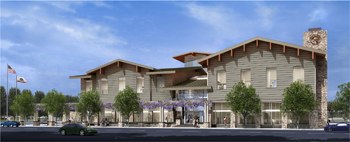 For the City of Santa Clarita, they divided their grant amongst several projects and worked toward the aforementioned theme of energy efficiency. Newhall, an area ready for a renaissance, received more than $1 million for the Old Town Newhall Library. The library, designed to achieve LEED Silver certification, will save energy with a high efficiency HVAC system, high performance building envelope, and energy efficient lighting. Library stacks will be lit with LED lights and more than 20 jobs resulted from these measures.
In a sense, the federal government is now following similar energy efficiency policies enacted in California during the mid-1970s, and for good reason.
As a result of the Warren-Alquist California State Energy Resources Conservation & Development Act (1974), Californians use almost half of the electricity on a per capita basis as the rest of the nation. The electricity savings are estimated to be 15 percent of total 2003 Ca. demand. If we hadn't embarked on these efficiency programs and stuck to them, our state would have had to construct about 24 new power plants at 500 megawatts a piece, and this capital outlay would have made us less competitive economically.
Since these policies were put in place, Californians have increased GDP per unit electricity usage by 40 percent versus the eight percent increase achieved nationally. In the coming decades energy efficiency will continue to be the quiet hero, helping us conserve natural resources, maintain our financial standing and preserve our environment for generations to come.
Jeremy Hart is an architect and LEED Accredited Professional at LPA Inc. He has worked on more than 15 civic facilities, for more than a dozen California cities.