LPA Principal of the Week: Wendy Rogers
As part of a continuing feature on this blog, we'll meet each of the firm Principals and get their take on LPA, current projects and of course,
sustainable design
.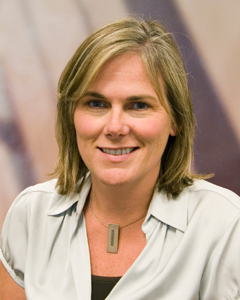 Wendy Rogers, AIA, LEED AP
Q. How long have you worked at LPA?
A. I started at LPA at the end of my fourth year of design studio at Cal Poly Pomona - in June of 1987. Amazingly, I am in my 23rd year here.
Q. What do you love most about your job?
A. I get to work with fabulous people and learn something new every day! I appreciate that my job has given me the opportunity to travel across the state - and see places in California that I may not have otherwise experienced. It has also given me the opportunity to work on a variety of projects - each teaching me something I can apply to another project and make better! The excitement and passion that our clients have when they initiate a new project is inspiring - and the effort that I see from our K12 school designers in creating successful projects and carrying out the design makes my job very rewarding.
Q. What does a day in the life of Wendy Rogers look like?
A. I am always up early to brew the coffee and make my two kids their lunches. Then it's off to work before the commute gets too awful! Every day is always full of different activities. Whether collaborating with K12 teams on projects in any phase of design, travelling around the state for project meetings, or having the rare day to focus on one project exclusively. The emphasis of my day is to inspire and support our group to produce projects to the best of their ability. If I'm lucky - my day ends with our family of four sitting down together for dinner.
Q. What project are you working on this minute? What does it entail?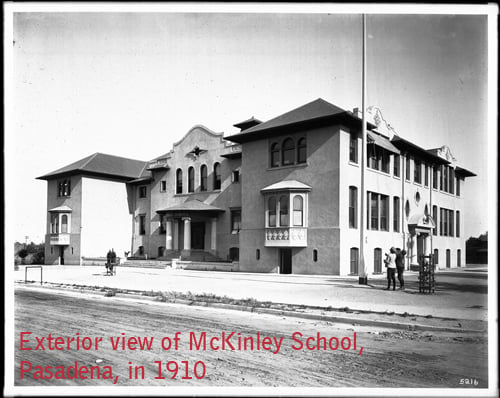 A. We have just begun schematic design on a K-8 school in the heart of Pasadena. McKinley is a historic campus that was recently reopened, which luckily means that it has not been affected by modernizations over the years. We will be restoring the academic buildings and designing a new gymnasium, band room, and science wing. The new construction will give us the opportunity to design the school's quad, play space and streetscape. In partnering with the City of Pasadena, the school district desires the school to be designed to LEED Silver. I know when we are done the transformed campus will be an even greater asset to the community and continue to be a destination for Hollywood film crews!
Q. What do you love most about sustainable design?
A. Sustainable design is a teachable moment. Every learning environment that we create at LPA integrates sustainability and is a partner of the curriculum being taught in the classroom. Our projects can change the way our next generation lives, works and plays. By its very nature, green is a natural partner of our K12 market segment.
As a Design Principal at LPA Inc., Wendy Rogers works tirelessly to promote the adoption and execution of green schools in Southern California. During her 22-year career, she has designed more than 50 projects, half of which have achieved awards for design excellence. Her specialty is the integration of design and curriculum within educational spaces. In 2009, she co-authored "The LPA Green School Primer: Lessons in Sustainability."