LPA Principal of the Week: Joe Yee
As part of a continuing feature on this blog, we'll meet each of the firm Principals and get their take on LPA, current projects and of course, sustainable design.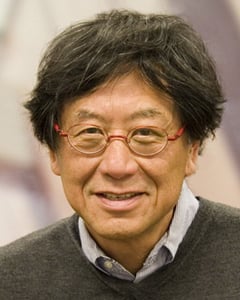 Joe Yee, FASLA, Landscape Architect
Q. How long have you worked at LPA?
A. In a prior life, I was a consultant for 15 years to LPA. I spent another 17 years here as a landscape architect and part of this multi-disciplinary firm.
Q. What do you love most about your job?
A. The most enjoyable experience for me is the opportunity to be involved with people that care about design. The site matters and it makes working at LPA a pleasure.
Q. What does a day in the life of Joe Yee look like?
A. First thing in the morning I do a trek around Balboa Island, seeing the ebb and flow of the tide, listening to the sea lions perched and barking from the boats moored in the bay, then morning meditation after getting home. Some of my thoughts for the day at LPA are mentally developed during this calm period in the morning, and visited later for further exploration in the office. Arriving to the office I am at times involved in multiple projects with various team members and at other times, on one specific project. My work can be quite varying from week to week, depending upon my involvement with the project at hand.
Q. What project are you working on this minute? What does it entail?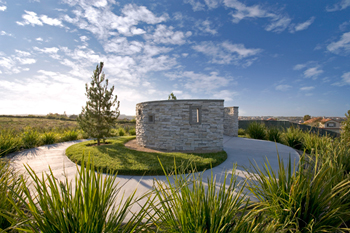 A. Currently, I am involved extensively on the Hoag Hospital Irvine reimaging of the exterior and creating a more sustainable project for the site. We will be developing additional exterior spaces for patients, staff, and visitors. There are studies that have shown the healing benefits and stress release involved with natural settings for patients being hospitalized, to staff and care givers in a stressful environment (i.e. constantly dealing with life and death), and visitors visiting friends and family. The outdoor gardens provide stress relief and emotional release that help patients recover sooner, caregivers be more attentive and alert, and visitors feel assured that their friend or family member is being well cared for.
Q. What do you love most about sustainable design?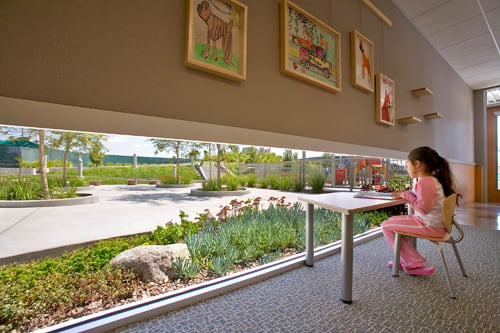 A. Earth Day in 1970 was a grassroots revolution and now with sustainable design, it is a mainstream revolution and I am very pleased that it is so. To me, sustainable design and sustainability is a way which man can share the planet with other inhabitants. We are the dominant 'creature' and have depleted the planet's resources for others. I see how sustainable design can prevent further destruction and further the next revolution, regenerative design, which adds back to the planet resources that we have used. One step at a time, and I am optimistic that the next step will soon happen.
LPA Principal Joseph Yee is an active member of the American Society of Landscape Architects. One of the founding partners of POD, which later became POD/Sasaki, Yee has more than 25 years of experience in numerous projects throughout the U.S. and abroad. Since he joined LPA in 1992, he's worked on more than 45 urban and landscape design efforts, for residential, institutional, commercial, educational, recreational and religious establishments. Yee's work has garnered more than 50 design awards.