Recapping GreenBuild 2009
GreenBuild
(the U.S. Green Building Council's annual mega conference and exposition) was held last week in Phoenix, AZ. Stated attendance was over 27,000, and the event included more than 1,800 exhibitors, 100 educational sessions, seven "Master Speakers," one keynote speech by Al Gore and a one-hour concert by Sheryl Crow. Needless to say it was a bit more than any one person could take in. From LPA, 10 staff members attended and tried to take in as much of the conference and expo as possible --bringing back valuable learning, new product information, and green building insights to the firm, our projects, and our clients.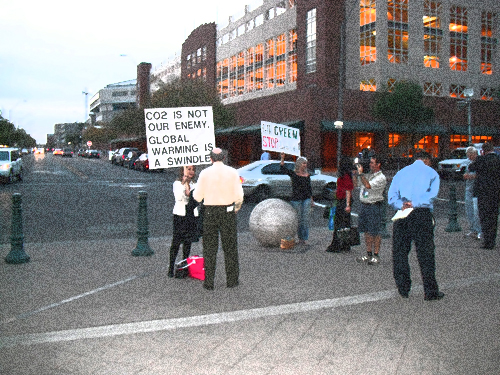 Some media blogs that covered GreenBuild far more thoroughly than our post:
Environmental Design + Construction
As a veteran of several GreenBuilds, my own impression of GreenBuild 2009 was that politics is finally starting to play a significant role in USGBC. Not only was the keynote speaker Vice President Gore (in his own words "a recovering politician") but the expo was also being picketed by protestors upset that USGBC has certified a few casino projects in Las Vegas, that allow smoking. At the same time green consultants were openly advertising their involvement in helping those casino projects achieve LEED certification. Meanwhile, there was a fair amount of overt and covert lobbying by various interested parties as to whether LEED will expand its definition of "Certified Wood" beyond the current single rating system. And the USGBC itself was apologizing profusely to its membership for the technical glitches associated with the new LEED On-Line v3.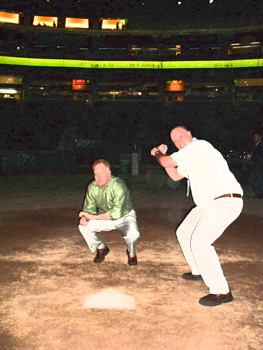 All the while the early discussions of what changes to implement in LEED 2012 inherently involve USGBC (a now very large and diverse organization), making hard decisions about what a green building should value and how those values can and should be measured. The USGBC Board of Directors has made incorporating issues of Social Equity a fundamental objective of LEED --although many of the USGBC insiders are at a loss as to how a traditionally technical standard is going to evolve to address issues of justice, fairness, opportunity, and civil rights.
At LPA, we continue to be active participants in USGBC and are working on dozens of LEED projects. But we also recognize that we must always stay true to our own values, as well as the values of our clients, regardless of how the winds of change may impact USGBC and LEED.
At the very least, the weather was great, Phoenix's new light rail system is clean and efficient, and it was pretty cool standing on home plate of a major league baseball stadium eating a hot dog while Al Gore appealed to our sense of green patriotism, before Sheryl Crow rocked a Led Zeppelin tune.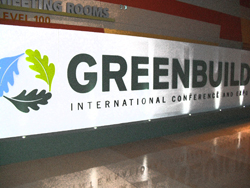 GreenBuild 2010 is next November Chicago ... I am sure it will be interesting.
Erik Ring, LEED AP, PE is Director of MEP Services at LPA Inc. The first engineer to join LPA in its 43-year history, Ring is responsible for more than two million dollars in added revenue. He has consulted or designed more than two dozen LEED Certified projects and taught the LEED rating system to more than 2,500 building professionals.