LPA Principal of the Week: Jon Mills
As part of a continuing feature on this blog, we'll meet each of the firm Principals and get their take on LPA, current projects and of course,
sustainable design
.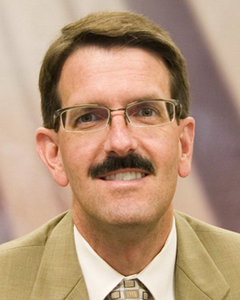 Jon Mills, AIA, LEED AP
Q. How long have you worked at LPA?
A. As of last month, 22 rewarding years.
Q. What do you love most about your job?
A. Exploiting the diversity of opportunity inherent within our integrated design approach, and collaborating on a daily basis with the exceptional creativity of our collective LPA team.
Q. What does a day in the life of Jon Mills look like?
A. Most days are fast paced and encompass a broad range of activities: strategizing project goals and delivery, coordinating with project teams, staff and project scheduling, client interface, contractual negotiations, financial projections and invoicing, exploring augmented service potentials, and networking for new project opportunities. While a productive day in the office is always satisfying, I enjoy concluding each day with my wife and two daughters. Assisting with homework, dealing with boyfriends, and experiencing teenage drivers rounds out a typical day.
Q. What project are you working on this minute? What does it entail?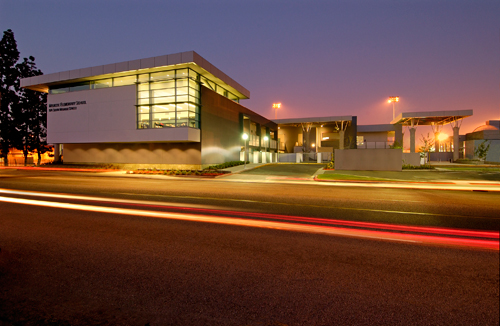 A. I'm currently working with our K-12 team on the design of a new private high school in Irvine. We have studied multiple sites for Crean Lutheran South during the past several years. Our client has been challenged with land acquisition issues, and the recession has diminished their ability to leverage financing. Fortunately, a land deal is near completion and they intend to open a modest Phase l of their permanent campus in the fall of 2010. We are actively engaged in site utilization studies and evolving the conceptual design for the architecture and landscape at this time. The project conditional use permit package will be submitted shortly with City approval anticipated by December. In the public school realm, I'm focused on generating initial projects with the Centinela, Pasadena, and San Diego school districts.
Q. What do you love most about sustainable design?
A. The recent evolution of a performative approach to architectural design I find most intriguing. When we enable sustainable opportunities to influence the aesthetic of our work, as opposed to stylistic traditions, innovation emerges. Our K-12 schools provide a unique vehicle in which to integrate "green" components. In essence, our schools become teaching tools for our children with the goal of providing sustainable experiences and promoting environmental awareness during the formative years of education. We hope our educational projects will inspire for generations to come.
LPA Principal Jon Mills is a LEED Accredited Professional and an active member of the American Institute of Architects. Since he joined the firm in 1987, he's worked on more than 50 K-12 school projects, in addition to developer, corporate, civic and religious establishments. Mills is an accomplished lecturer and speaks often on behalf of the architectural profession. He also works with the USC Architectural Guild and the ACE Mentor Program.