Informed Design: Buildings about Their Place
By Guest Blogger Franco Brown, LEED AP
While in some parts of the world it is always useful to look at vernacular architecture in order to learn from the way people have been building for centuries, in Southern California, with its relatively young architectural history, this is not always the case. In terms of a true vernacular response to context and local climate, the region is still finding its own identity.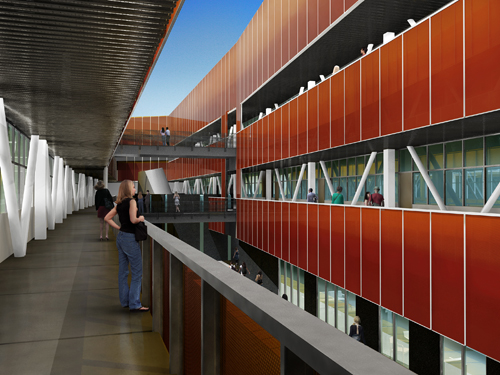 In recent decades, most buildings in Southern California seem to disregard the benefits of the local climate and the lessons of the place's history. Our urban landscape has become, for the most part, a collection of hermetically sealed buildings, "conditioned boxes" in which we work, completely unaware of what nature is offering us outside. In the suburbs "Tuscan-style" facades get pasted on retail centers in a desperate attempt to create a sense of place while immaculate green lawn homes sprawl the land completely unaware of the environment they are affecting.
We must rethink the way we create places and spaces. No longer a choice, now it is a matter of survival. Sustainability is providing us with a new opportunity to make architecture that truly emerges from its climate, context, history while incorporating the latest technologies and materials. See technologies to shape our designs.
EXAMPLES
The work Irving Gill, Greene and Greene, Rudolf Schindler and Richard Neutra among others is pivotal in the understanding of Southern California architecture within its context. These pioneers successfully develop a symbiotic relationship between architecture and nature; they successfully established a sense of place and, with that, a true architectural identity. Their timeless ideas are today more relevant than ever. We continue to apply their principles to our own projects and keep exploring the sustainable path which they opened over 50 years ago.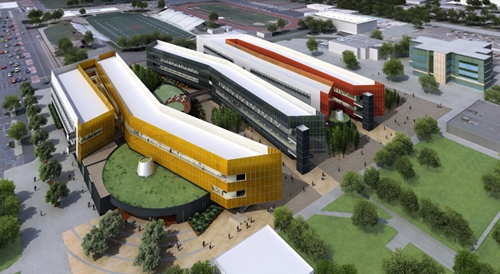 ENERGY
We have a holistic approach to energy, addressing both passive and active technologies and strategies. Thoughtful use of glazing and insulation, shading elements and the proper solar orientation will all "passively" contribute to create an energy-efficient building. These steps are perhaps the most important ones for real sustainable architecture. Pasting a photovoltaic array (active system) on a wrongly-oriented building is a not only a contradiction but a big waste of money.
SUSTAINABLE DESIGN
We look at a site in terms of resources and opportunities. Factors like local breezes, number of sunny days in the year, annual rainfall and average temperature can all be understood in terms of resources. These resources can enable sustainable features such as full natural ventilation, mix-mode ventilation, single loaded-exterior corridors, cross ventilation, solar photovoltaic panels, and storm water collection, just to name a few.
We do more to serve our clients by providing them with "informed design." We make decisions based on performance and measurable data. We now have the tools to do so and we allow these data to literally shape our buildings.
Franco Brown is a Project Designer at California-based LPA Inc. He holds a Masters of Architecture and Urban Design, and has honed his expertise in the design in the United States and abroad for more than 15 years.
LINKS
http://www.informeddesign.com/
http://www.hofstra.edu/academics/Colleges/SOEAHS/CTL/ctl_informeddesign.html
http://www.idfive.com/approach/informed-design/
http://www.wiley.com/WileyCDA/WileyTitle/productCd-0470395621.html