LPA Principal of the Week: Chris Torrey
As part of a continuing feature on this blog, we'll meet each of the firm Principals and get their take on LPA, current projects and of course, sustainable design.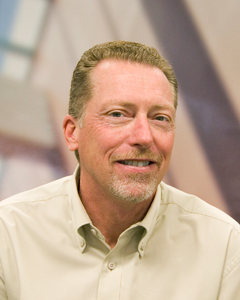 Chris Torrey, AIA, LEED
Q. How long have you worked at LPA?
A. This December will be my 26th anniversary.
Q. What do you love most about your job?
A. Working in the Higher Education market segment and interacting with our clients, who by being involved in education are doing something that will have a lasting effect on so many people. That thought coupled with what we as architects do, we have the opportunity to create built environments that contribute to the educational process. Design really does matter.
Q. What does a day in the life of Chris Torrey look like?
A. Right now I see my role focused in several areas, being involved in getting new opportunities, overseeing Higher Education Contracts, managing the project manager process, managing Higher Education document quality issues and troubleshooting problems that might arise. So, I really do bounce around quite a bit on any given day and collaborate on a variety projects and issues.
Q. What project are you working on this minute? What does it entail?
A. Currently I am working with our Coastline Community College client and the Newport Beach Learning Center; we are working through some indemnification contract language and the project delivery schedule. The Pre-design phases of a project, like design, are processes that need architectural guidance to be successful.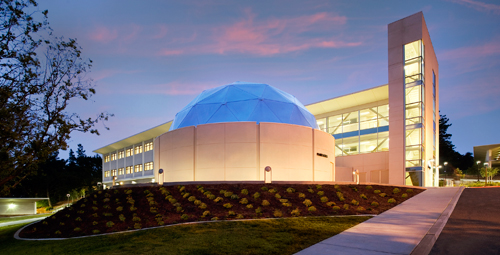 Our goal in Higher Education is not to pursue projects but to pursue relationships, to become the "trusted advisor," so to be involved with the client in the overall planning phases really is a compliment. We have actually had the opportunity to work on project planning with this client through the environmental impact and early entitlement processes and have been asked to participate with them on the selection of the Construction Manager and create an overall implementation schedule. So, the efforts we putting in as a team to build a lasting relationship are paying off.
Q. What do you love most about sustainable design?
A. Since my career has focused mostly on the management side of things there are two thoughts that stand out to me about sustainable design. The first would be the concept of waste. When is waste a good thing? Through thoughtful design and planning we can greatly reduce waste at many levels of the design and construction process and ultimately affect our planet's environment.
Secondly, the idea that architecturally sustainable design is good design, sustainable design ideas are not just elements that you add to the project but are part of an effective overall design process.
Since joining LPA in 1983, Chris Torrey has advanced to his current position as Managing Principal of the firm's Higher Education work. An experienced professional, he is responsible for client contact, and assembling and supervising project teams while guiding their efforts from initial design to construction administration.