Building Design & Construction magazine's annual "
Giants Report
" has ranked LPA Inc. as the #33 largest Architect/Engineer (up from #40 in 2008), and #18 largest K-12 school design firm in the country.
"While these are very challenging times, we are seeing the benefits of our commitment to making sustainability a part of LPA's culture and to changing the sustainability discussion to added value not added cost for our clients. With our market segment studios we can offer our clients the service typically associated with a small firm coupled with the resources, expertise, and 'deep bench' of a larger design firm," comments Dan Heinfeld, FAIA, LEED AP and President of LPA.
Building Design & Construction magazine further notes, "LPA has the highest percentage of LEED APs on staff among the Giants 300, with 76.4% of the firm's total staff accredited."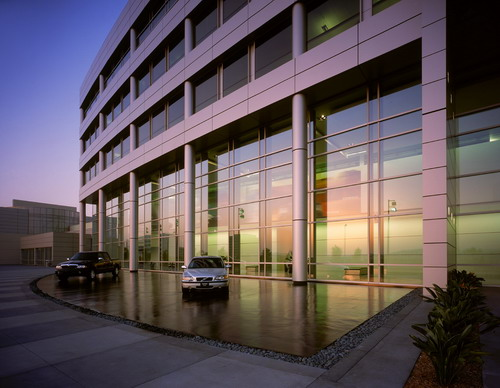 A fine tuned expertise in sustainable design and Leadership in Energy and Environmental Design (LEED) is a part of the culture at LPA. We do not have "green specialists" a "sustainable design group" or even a "Director of Sustainability," but rather a holistic strategy, shared throughout our market segment teams and design disciplines.
LPA has completed ten LEED projects and is working with our clients on more than 30 that are either in construction or design, all seeking LEED ratings. Knowing the importance of having sustainable expertise integrated into our project teams, the firm created in-house LEED training and LPA University seminars to assist our staff with preparing for the LEED AP exam. LPA's commitment to broad and deep LEED expertise is further demonstrated by the fact that all of our Principals and Associates have passed the LEED AP exam (including our CFO and our Human Resources Manager).
LPA clients can be assured that whichever LPA market segment or project team they are working with will be well versed in sustainable design and have access to a broad range of multidisciplinary, green-minded, LEED Accredited Professionals.
Erik Ring, LEED AP, PE is Director of Mechanical Engineering at California-based LPA Inc. He has consulted on or designed more than two dozen LEED Certified projects, and taught the LEED rating system to more than 2,800 building professionals. Ring is a licensed mechanical engineer with a concentration in designing high performance HVAC systems and energy efficient commercial buildings.