The LPA Summer Reading List
Over the past few weeks a few of my favorite tech personalities have posted must read lists. My favorites were posted by
Leo Leport
, host of podcasts such as This Week in Tech and Mac Break Weekly on the twit.tv network, and
Tim Ferris
, author of The 4-Hour Work Week, and Kevin Rose, Founder of Digg and co-host of Diggnation a Podcast on the Revision 3 network
.
In the spirit of these posts I'm posting my own top 5 must reads as they relate to architecture and life here at LPA: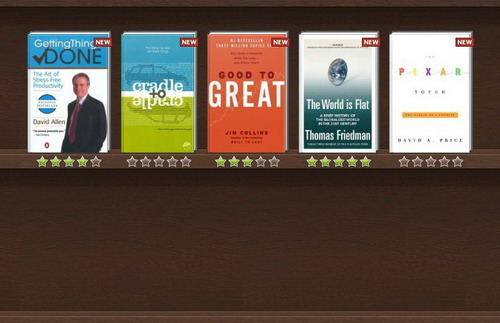 1) The World is Flat by Tom Friedman: This book was read office wide a few years back and is an eye opening book about the present and future of business.
2) Cradle to Cradle by William McDonough and Michael Braungart: Cradle to Cradle is at the forefront of the sustainable design movement and a holistic approach to sustainable design. William McDonough is a leader in this arena and has even made the book itself a model of sustainable design.
3) Getting Things Done by David Allen: For us Architects, Designers and Engineers time management is a constant struggle. GTD is a great book that not only covers the philosophy of time management but very detailed methodologies.
4) Good to Great by Jim Collins: Another book read office wide a few years ago that is a case study in what personality traits make a company great.
5) The Pixar Touch by David A Price: This book is in tribute to summer reading. While it may not be directly related to architecture it is a great story about the rise of a company that has had a far reaching impact on the world of technology, business and even some of the rendering software we use here at the office.
Hope you enjoy these books like I have, and find some time this summer to read one or more off this list. If you're really pressed for time, do what I do and download the audio version to you iPod.