Green Architecture Tweeps
With more than 3.5 million unique visitors last month alone Twitter is exhibiting some amazing growth. Growth that almost mimics the momentum of the green building movement. Imagine, in this economy, growing more than 35 percent during the month of April. Well that's exactly what Twitter did.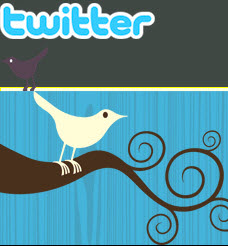 Just last Friday, TreeHugger came out with their Top Ten Twitterers to Follow for Green Architecture. In honor of these 10, I'd like to share our top five with you in hopes that you'll make an effort to follow and support these tweople, who partner with us to promote sustainable design.
LPA's Top Five Green Architecture Tweeps
@Growk12: While not on the TreeHugger list, @growk12 is an influential #greendesign up and comer who tweets about technology and sustainable design in k-12 schools.
@JetsonGreen: What can I say, Preston tweets about anything and everything of importance in the green building industry. His scope and stamina is amazing. You'll learn a lot from his tweet stream.
@Inhabitat: Covered my sustainable home in Newport Beach last year, and I've been following them ever since. Entertaining and design-focused.
@TreeHugger: Just like their site, follow them and you won't miss a beat. The breadth of coverage is impressive and perfect for those anywhere within the green industry.
@MetropolisMag: Eye candy for architects, their tweet stream will only continue to improve. Let's give them a boost by helping them promote and boost their following.