LPA Healthcare: Integrated Design for Health Care Facilities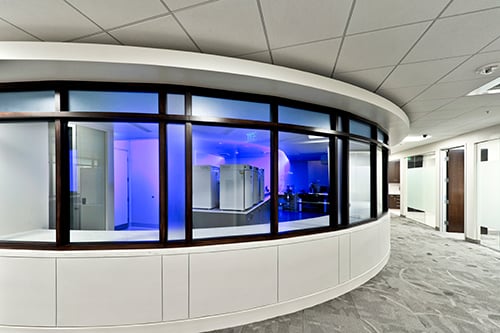 Friends and Colleagues,
We are pleased to share more exciting news with you. In June, we announced our expansion to San Antonio, joining with OCO Architects to form OCO LPA. This is our first office outside of Calif. and we're looking forward to bringing more sustainable design work to this fabulous community. But the good news just keeps coming.
On August 4, 2014, LPA launched its newest studio, LPA Healthcare. We extend a very warm welcome to Rick Wood as LPA's newest principal and 10 extraordinary members of his professional staff to the LPA team. Rick brings more than 25 years of experience in the health care industry, focusing his career on the design of both acute care and specialty care facilities.
Click "Play" below to learn more about LPA Healthcare from Dan Heinfeld, Karen Thomas and Rick Wood.
For nearly a year now, LPA and Rick and his team have been working together on a variety of health care projects. The formation of this studio is in direct response to what our clients have shared with us about their needs for a new approach to health care facility design.
Our clients have told us that they require cost-effective space that promotes wellness and improved results and outcomes. For years, we have been creating spaces that do exactly that for our clients in the education, corporate, developer and civic sectors.
"In many ways, we're addressing what the marketplace is telling us — that there really is an opportunity here for us," explains President Dan Heinfeld, FAIA. "We think that the pairing of Rick and our firm give a really exciting new opportunity in the marketplace to address the industry's changes."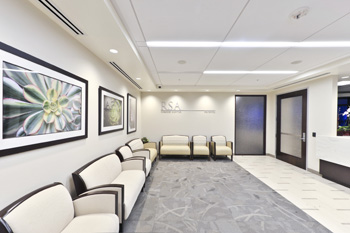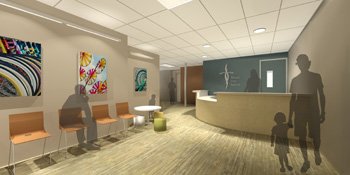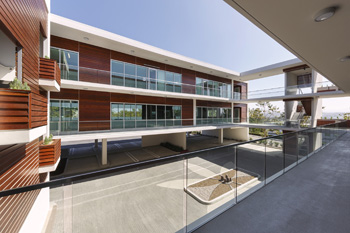 LPA's extensive experience with the design of cost-effective and highly efficient campus office buildings and tenant improvements, combined with Rick and his team's technical health care expertise, creates a unique offering to the marketplace.
Our clients have been coming to us for several years now, requesting our innovative integrated process and fresh approach to expertly interpret their brand image through the interior design, wayfinding, graphics and signage of their health care facilities. The addition of Rick and his team gives LPA deeper technical expertise to offer our clients, to meet the demands of the changing market.
LPA brings a keen expertise to clients in this area, with almost a retail approach to branding and to facility design that's rarely seen in health care facilities. Ultimately, this effort in branding and efficiency places the users at the focus of everything LPA Healthcare is doing. Improved patient experience and efficient clinical operations are key goals of LPA's clients.
As designers, we're looking at how we respond to patients and providers in a way that really resonates with them through design, color, lighting and wayfinding. We're attuned to designing for the user, recognizing that integrated sustainable design allows people to actually heal by their environment.
From the start of our discussions with Rick, we both recognized the intrinsic value-proposition offered with a fully integrated practice, where teams of in-house architects, designers, medical planners and engineers work in real-time, with a focus on sustainability, efficiency and cost effectiveness. We believe that this new model of practice is the only way to truly answer the needs of our health care clients, and a changing world that demands that we do more with less. Integrated design that creates projects that use fewer resources must be a part of the long-term solutions going forward.
We are excited about this next generation of sustainable health care spaces and places that we will create together — facilities that will enrich lives and improve the health and well-being of those who use them.
Karen Thomas has more than 25 years of experience in all areas of commercial interiors, which include corporate headquarters, tenant improvements, tech companies, firms and financial institutions. She maintains an impressive roster of corporate clients, including AST, Bank of America, Aetna Health Plans, First American Financial, Pacific Life, Union Bank and Western Digital Corporation. Thomas is bringing her branding and interior design expertise to the health care market as a lead principal of LPA Healthcare.