LPA Expands Integrated Sustainable Design Work to Texas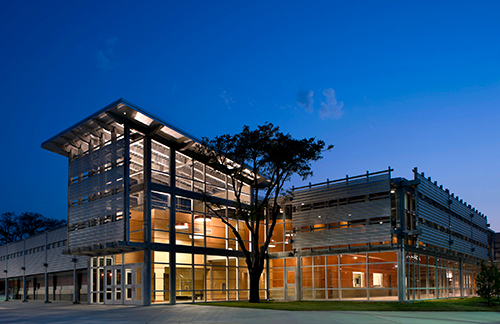 Friends and Colleagues,
We wanted to share some exciting news with you this month. On July 1, 2014, LPA will be welcoming OCO Architects, a 22-person firm located in San Antonio, as part of the LPA team. This announcement has been a little over a year in the making. Finding the right firm and the right people to team up with required both firms to consider, not only the tangible, but also the intangible attributes of each company. After much research and many discussions, we have found the right firm and the right people.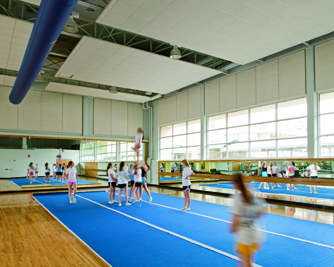 OCO Architect's 30-year history, strong presence and reputation in the region made them an ideal partner for our first Texas location. In addition, we both share a passion for sustainable design, a commitment to client service and a belief that all stakeholders' interests are the best answer in a collaborative design process. The merger of the talented people at LPA and OCO will benefit us all and enrich the sustainable places and spaces that we design.
From the start of our discussions, we knew that this relationship would be on solid ground as the principals at OCO understood the value-proposition that an integrated practice, where teams of in-house architects and engineers working in real-time with a focus on sustainability, would be for their clients. With input from all the major disciplines throughout the design process, efficiency increases and coordination problems are avoided.
"The integrated design approach is much more inclusive, not only of architects and consultants, but also our clients," explains Mickey Conrad, Principal at OCO LPA. "The more good decisions we can make early on, the more the project is benefited later on."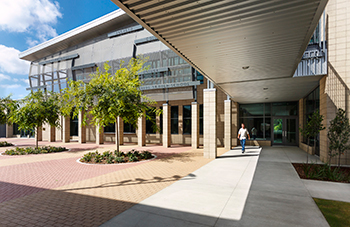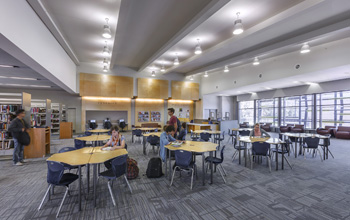 We both believe that this new model of practice is the future, and the only way to truly answer the needs of our clients in a changing world that requires projects that do more with less: more design, less resources.
In addition, Texas is experiencing a period of growth, and we are ready to use our increased capabilities to take on new projects. With a changing educational landscape across the nation, LPA and OCO are rethinking how higher education and K-12 schools are designed and built.
"When we started talking about education, one of the first phrases that came to mind almost simultaneously was 'Where we learn matters,' so that's become the theme of what we're looking to achieve together," explains Jim Kisel, Principal at LPA. "Whether it's designing a school facility or master planning for future schools, bringing the best of both firms together to affect student outcomes and achievement is really exciting."
We are very excited about the opportunities that the joining of our two firms will bring and how an integrated practice will begin to shape our projects in Texas. The office in San Antonio will be operating as OCO LPA until the end of the year, and after that as LPA San Antonio. I encourage you to visit the OCO LPA website to learn more about the firm and its leadership: Mark Oppelt, Mickey Conrad and Lowell Tacker. I know you will see immediately why bringing our two firms together makes good sense, and it is obvious in the work that our shared values and expanded services will be a benefit to our clients in all of our locations.
In 2015, LPA will be celebrating our 50th anniversary. The amazing projects and opportunities that you have given us have been the greatest reward we could have had as a firm. We want to thank you for your support of LPA throughout these 49 years. We are excited about where this next chapter of our history will lead us and the next generation of sustainable places and spaces that we will create together.
(Click Play to view LPA's announcement about the merger between LPA and OCO.)
Dan Heinfeld, FAIA, LEED AP BD+C and President of LPA Inc., leads the design direction of the firm and has done so for more than 30 years. As a pioneer in the sustainable building movement Heinfeld is passionate about sustainability and its importance in the process of informed design. More than 600 major design awards attest to LPA's commitment to design excellence. LPA provides services in architecture, sustainability, planning, interior design, landscape architecture, engineering, and graphics.