Six Strategies for a Successful Building Repositioning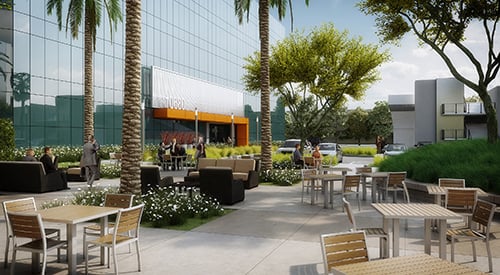 By Guest Blogger Dan Ringler
Some call it rebranding, others call it repurposing or reimaging. Repositioning is the word that LPA prefers because it speaks to what most building owners and developers envision— to transform a property so it's expressed in a whole new way, both aesthetically and functionally.
LPA has been successful at repositioning properties for decades, partly because of the fundamental sustainable design principles ingrained into our work. Rather than throwing an entire building away, we look at what materials and elements can be recycled.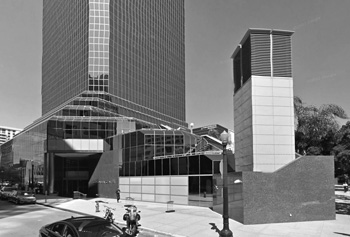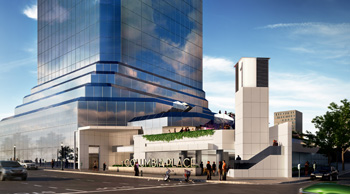 The other reason we've seen success in building repositioning is credited to a highly collaborative approach that brings our clients and yours into the design process from the beginning. As designers, we leave a lasting impact with the spaces we touch, but it's the users the bring a building to life, so having a deep conversation with you about what you want and need is our best design tool. Having in-house resources to call upon—like structural, mechanical, electrical, plumbing, landscape, interior design and graphics—certainly helps the design team and allows you to experience a streamlined process with reduced fees.
Building owners and developers see the value that this philosophy can bring to a project, if done strategically. So what are some key points to remember when repositioning a building?
Spend your money wisely by choosing areas of focus that are impactful, and if possible use existing features to build value. We like to create a shopping list of improvements with our clients. On the scorecard, we rate the value of the items for the owner, tenant and visitor. We've found that this value matrix is a great way to build consensus with all stakeholders and ensures that the project is looked at holistically.
Consider the elements in your space that are easily seen and touched. Think about where people's line of sight is as they move through a building. Details like door handles and elevator cabs can be as important as the big ideas, because they literally connect with tenants and visitors. Plus, the path that you take from a parking garage to the lobby and the lobby to your office should contain intentional, impactful moments.
Make energy savings a priority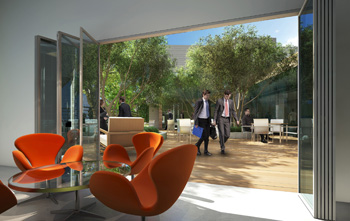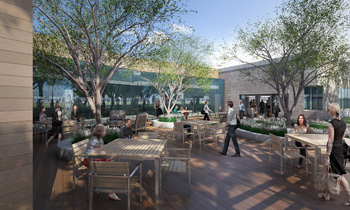 Repositioning projects are great opportunities to improve on energy performance, so look for ways to save on energy costs as you design. An
integrated design approach
looks at not only building systems but products like LED lighting, building control systems and utility incentives to maximize energy savings and paybacks. With new code regulations coming in July, you might as well get started.
Repositioning projects are really great opportunities to test the creativity of your team, as budgets, existing conditions and schedule create real constraints. Allow your architect and contractor to work together as a team with a process that focuses on creating long term value. The dollars you spend need to apply to the second and third generation tenant, as well as the first generation.
Brand it, trademark it, own it
Corporate branding
is a powerful tool, and this is your opportunity to create a new story about your building or property. Market and re-launch the building as if it were new. Details like well-designed lighting solutions and branded entrances can make a big impact and draw a person into a comfortable space.
landscape architecture
and technology. We are blessed with a beautiful climate and scenery, and more tenants are asking for spaces that allow them to eat, meet and play outside. Bring in
drought tolerant, native landscaping
, which is more efficient with water and maintenance. Use technology outdoors for an elegant contrast with nature.
In short, if you own a property that isn't leasing or is on the verge of losing tenants, use one or a combination of the examples above to create new energy and excitement through repositioning.
Dan Ringler, project director at LPA Inc., is responsible for the overall project administration and design direction of interiors projects at LPA. With more than 19 years of experience in the interior design field, he leads the design team in all aspects of projects. Ringler's professional work includes experience in all areas of commercial and hospitality interiors including corporate facilities, tenant improvements, hotel and restaurant interior design.