Erik Ring joins the USGBC's LEED Fellow Class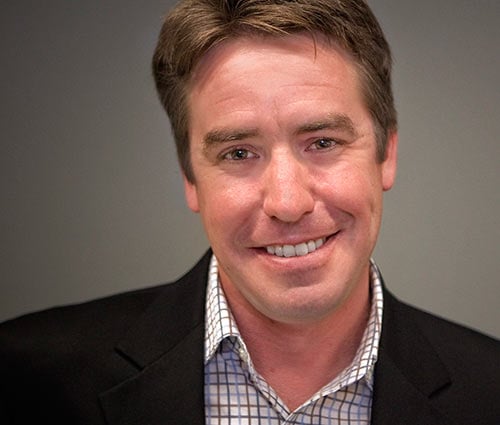 At the closing of a tremendous year for green building, LPA Associate Erik Ring has been named a LEED Fellow by the U.S. Green Building Council (USGBC). The LEED Fellow program is the green building industry's most prestigious professional designation, recognizing exceptional contributions to green building and significant professional achievement within the rapidly growing community of LEED professionals.
Ring was one of just 51 individuals chosen to join the 2013 LEED Fellow class. A nationally recognized expert in green buildings, Ring has trained more than 2,500 building professionals and teaches the LEED rating system on behalf of the USGBC. At LPA, he is the design director for the mechanical, electrical, and plumbing engineering group. His focus is achieving cost-effective, energy efficient and healthy buildings through the application of appropriate technologies and innovative solutions.
Ring's passion for sustainable design began in college while he studied engineering and considered his options for the future. "I was interested in the environment and interested in buildings, and this industry was really the right fit for me. I wanted to work on things that could have an immediate, positive impact on people," says Ring.
Now as a LEED Fellow with over 12 years of experience in the green building industry, Ring likes to focus his expertise on the concept and emerging trend of healthy buildings. He has presented his work at the National Conference on Building Commissioning, Greenbuild and the West Coast Energy Management Conference, among others.
"I'm increasingly interested in and have a lot of passion for the 'health' of buildings," he says, noting that a building's MEP systems have a direct impact on indoor air quality and occupant comfort.
Watch Ring's interview in this mini-documentary on Cal State Northridge Student Recreation Center. Ring explains how the integration of architecture and engineering made this LEED Gold facility a healthy building from the inside out.

"In our designs, we try to find the synergies between buildings that are really energy efficient and that are also optimal for peoples' comfort, well-being, and health," explains Ring. His designs help ensure all LPA projects exceed California's Title 24 requirements by at least 15 percent, and he is interested in learning about and choosing materials for green buildings that won't negatively impact occupant or environmental health. His engineering expertise includes energy efficient HVAC systems and integrating user controls and operable windows into "mixed-mode" buildings.
A LEED AP since 2001 and a LEED faculty member since 2006, Ring invests time and energy in staying on top of trends and technologies by reading, attending webinars, and participating in training.
"The world is constantly evolving," says Ring. "It's really important to stay relevant in your profession by understanding changes and developments. There are always new products, new ideas that we can be exposed to."

Erik Ring is a Principal and Mechanical Engineer at California-based LPA Inc. Ring helps ensure that all LPA projects exceed California's Title 24 requirements by at least 15 percent. He's a LEED accredited professional, a LEED Faculty member for the U.S. Green Building Council, and he's consulted for and designed more than 50 LEED certified projects.