A Testament to Urban Revitalization in Downtown Sacramento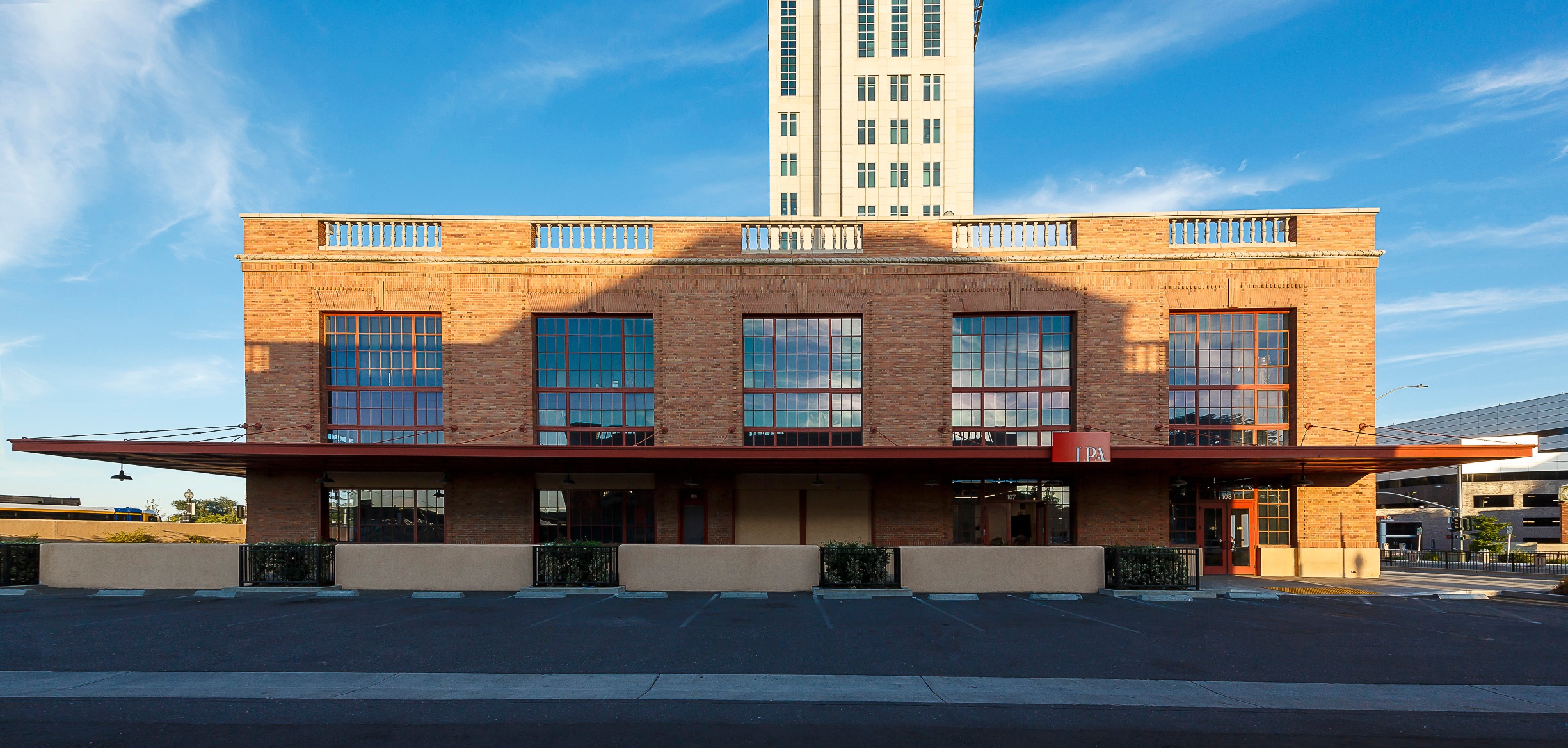 A wave of transformation and urban revitalization is spreading through California's capitol. From the city's foundation built on the dreams of the Gold Rush to today's growth as a technological and cultural hub, Sacramento is a fundamental center of influence.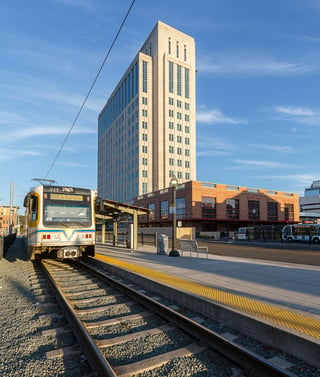 The revitalization of Sacramento has attracted the design of new architecture within the core of the city, ranging from innovational entrepreneurial tech labs, multi-use housing, private offices, government offices and farm-to-fork restaurants.
With downtown Sacramento's revitalization comes the focus on growing the city sustainably while respecting the rich history of the region. Since making our move to downtown in June 2015, LPA Sacramento has delved deep within the abundance of opportunities and rich culture the city has to offer.
A Teaching Tool
LPA Sacramento teaches what we preach with our LEED Silver workspace, which demonstrates sustainable design to our clients. The office is in a 1920s-era brick building, complementing the aesthetics of the adjacent Sacramento Valley Train Station. Being in the core of downtown and located adjacent to a regional transportation hub allows employees to easily commute to the office by train, light rail, bus, bicycle and foot.
With daylight flowing into the open office floor plan, the office is not only a flexible workspace, but a collaboration environment for employees and clients. The sustainable, centrally-located workplace helps us teach clients the mission of integrated design while impacting employee efficiency and culture—arguably the most important resource of any company. It's no surprise that within a few months of locating an office downtown, the Sacramento Business Journal listed LPA Sacramento's office as one of Sacramento Region's Coolest Offices.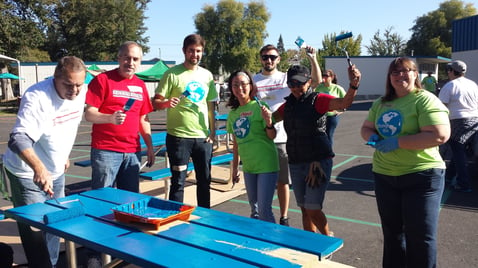 Coming Together as a Community
Regional industry and culture throughout Northern California allows our Sacramento team to participate in the revitalization of both urban and rural communities. We participate in and support local organizations through volunteerism and donations. Every year, volunteers help rebuild local schools on Green Apple Day of Service by doing manual labor such as painting, digging, weeding, gardening, moving and raking. We also support the community by volunteering with Habitat for Humanity and donating money to local charitable organizations such as Saint John's Program for Real Change. Giving is engrained in our culture, and the community benefits from these efforts.
It's an exciting time to be at the epicenter of the revitalization movement sweeping Sacramento. The design of our office and employee culture is a testament to the transformation of the capitol. As development gains momentum, LPA Sacramento will be here to help our clients design the built environment and communities throughout both the urban and rural regions of Northern California.
John Loest is an architectural designer of K-12 schools in the Sacramento region.